Customers may be coming in to pay for fuel or to pick up some lunch, but many won't be able to resist a well-placed gadget or gizmo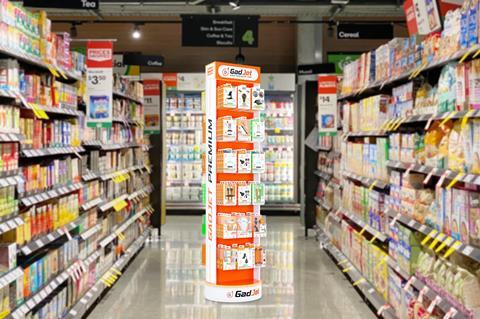 Just when you thought you had all the charging cables known to man – one for your car, another for your bedroom, one for kitchen – there comes news that might send you into a spin. Apparently Apple may be changing its charging cable again – from the lightning connection to the USB-C.
Those of us with Apple gadgets are okay for now, but new products are expected to roll out with the USB-C connector next year. And those of you with mobile accessory racks can expect a clamour for more new cables.
FastTrak already sells Apple-accredited products such as cables so owner Asif Ayub is not too worried.
"These are not your cheap and cheerful cables, they are proper iPhone cables which sell at £9.99 to £11.99. They are quality items which people are willing to pay for, especially if they have paid over £1,000 for their iPhone."
A lot of non-food items and accessories typically first made their way onto the forecourt via pump-top promotions, the cardboard crowners that catch the customer's eye while they fill their tanks with fuel.
According to Edward Chary, managing director at DSL Group, these pump-top promotions are still hugely important because they bring awareness to impulse products within the store.
"These products are truly incremental for the retailer, and therefore add to basket spend and profits," he says, adding: "Equally in-store ranging is important for core products, and this is becoming more and more important as petrol forecourts are viewed more as convenience destinations."
Ayub agrees: "For us it's a case of the bigger the forecourt store, the bigger the opportunity. If it's a small shop, customers just get in and get out, but if it's a bigger store people often park up and do a bigger shop." And it's surprising what the forecourt customer is willing to buy.
"One of our most popular items recently has been our screen magnifier which you put in front of your mobile phone to enlarge the screen to watch TV shows or films," says Ayub. "I describe the items we sell as either 'I want' or 'I need'. So the screen magnifier would be something a customer wants while our cleaning gels would be something they need."
FastTrak is also the only licence holder in the forecourt arena for Paw Patrol products. "These always sell exceptionally well. Children love them and we will be developing the range with new products for the winter months."
Another range that sells well is high-viz workwear – things like socks, hats and snoods. Ayub says part of the company's success comes from their product pricing with most items coming in at under £10. "That means they are not really a considered purchase; they are something shoppers are happy to pick up with the rest of their shopping."
And FastTrak makes sure their products are easy to find as many have been designed for clip strips, which also means retailers don't need to find extra space for them.
At DSL Chary says they have had some really fantastic ready-to-go promotions over the past year. "England t-shirts during the Euros, and our Spear & Jackson Bulldozer Brooms were great lines. These were true impulse lines you wouldn't expect to find in the forecourt environment, yet they brought great incremental success for retailers.
"Also, this spring we have had huge success with our Sanitiser Air Burst air freshener range, and coming up in the summer months, we have more exciting products, such as our Clip 'n' Cool fan. Our customers are already massive 'fans' of these."
Air fresheners are definitely having a 'moment' and none more so than the Designer Fragrances range of Blast Cans, created by Spot Promotions' director Asiffa Gadatra. "Our stand-out products over the last six months have to be our Blast Cans, which are flying off the shelves," she says.
"The range is inspired by designer fragrances, bringing a simple classy feel that stands out against other traditional air fresheners in the market. The Blast Can top sellers are Cherry, Blackcode and Savore. Cherry sells circa 5,000 cans a week in forecourts and we see the forecourt sector as a very important one for our range. Our Blast Can slimline free-standing display unit means that even the smallest forecourt can capture a part of this exciting and profitable market."
Back at DSL, Chary says they offer flexibility to customers, agreeing a business model that suits them. "Different businesses put more emphasis on different things.We understand this and treat each customer individually within our business model matrix – that includes both firm sale or sale or return and this is reflected within a variable range of margins."
As the products DSL supplies are primarily impulse ones that the consumer didn't plan on buying, Chary says it is important they are near the till and in other high footfall areas. "Stores which are fully engaged and compliant, placing products in these busy areas, and keeping the displays fully stocked, see a 50% increase in sales versus those which are not as engaged."
Obviously DSL is not the only gadget supplier around and Gadjet boasts being the only 'British specialist' supplier of connectivity and electronic travel accessories for forecourt retailers.
"Everything we do, from design and development to production, is specifically tailored to suit forecourt and convenience retailers. Consumers visiting forecourts and convenience stores usually spend very little time inside, hence we have a very limited window of opportunity to capture consumers' attention. Gadjet products and bespoke retail display solutions are predominantly designed to draw consumers attention," explains Ali Taranssari, director of strategy at Gadjet.
"The space that we operate in is extremely fast-moving and we are really proud to have always been the first supplier in this category to release new products in line with upcoming demands."
He says that apart from the cables and chargers which are the obvious best sellers, one of Gadjet's mobile phone holders has been outperforming since last year.
"This is a specially designed mobile phone/tablet holder which can be used with bicycles/motorbikes as well as in the car for the rear headrest, where customers often use it to install a tablet for the back- seat passengers."
For retailers, Gadjet can supply various display solutions to fit different spaces. "We have a wide range of flexible counter- and floor-display solutions which are designed by us here in the UK. These display solutions are specifically designed for the forecourts and convenience stores where space is limited.
"Certain products sell better in certain areas and therefore we would always look to take any slow-selling lines away and swap them for some other better-performing alternatives for the area.
"Our reps carry supplies to be able to do this. Customers can also benefit from telephone support as well as online ordering.
"We offer a next-day delivery service to ensure they are always stocked up.
"Cables and chargers are our best sellers but we always attempt to offer a little extra too, such as a longer lead cable or a cable organiser.
"We want to make the customers happy and make them feel good about their purchase and the value that they are receiving; in turn this maximises sales for our retail partners."
He says GadJet's best-performing retailers tend to have a counter stand combined with a floor stand suited to their available space.
"The retailers with larger space tend to go with our gondola bay offering, which provides them with our largest selection of essential and premium products.
Taranssari says competition from the likes of bargain stores has not hit the gadget trade in forecourts.
"Our products fall under distressed and impulse purchases. Often customers go into a forecourt store for something which they urgently need at that moment; they see our wider range of products and purchase more items, which increases the overall basket value for the retailers."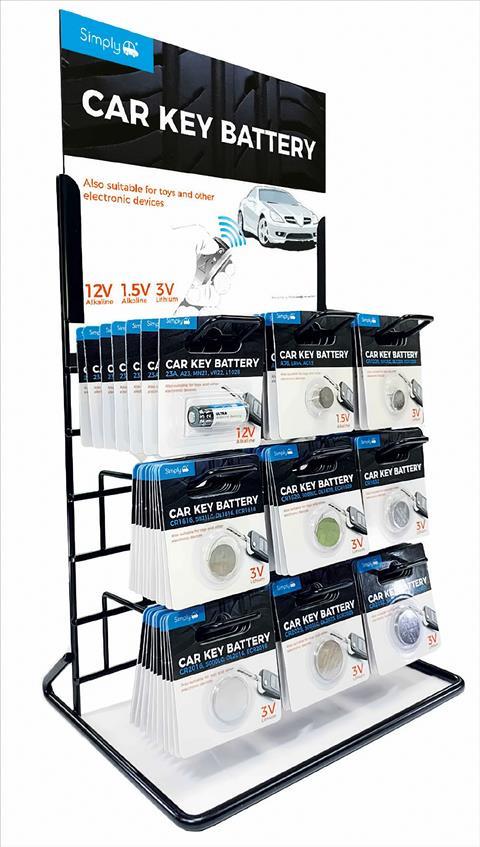 CDG delivers the goods with deals on non-food items
Convenience Distribution Group (CDG) often has great offers on non-food lines. Its latest Hot Shots promotional brochure includes deals on Jelly Belly and Lynx air fresheners.
The 3D Jelly Belly jellybean air fresheners are available in Very Cherry, Tangerine, Blueberry, Tutti-Fruitti, Bubblegum, Lemon Drop, Wild Blackberry and Crushed Pineapple. They cost £1.80 but when sold at the suggested retail price of £3.99 deliver a profit on return of 46%.
The recyclable, 3D hanging Lynx air fresheners come in Gold, Ice Chill, Black, Dark Temptation and Africa fragrances. Again, they cost £1.80 each but when sold at £3.49 each deliver a profit on return of 38%.
There is also a special deal on Blast Cans, air fresheners with a high-pressure blast nozzle to freshen up spaces quickly and easily.
Fragrances include Blackcode, Classic Cherry, Vintage, Royal Oud Leather and Parie. They cost £2.39 each but selling out at £4.99 delivers a profit on return of 43%.
CDG also has an offer on key fob batteries where if you buy 90, you get a free display stand. All the main sizes are available, including the CR2025 and CR2032. Batteries cost just 65p each but can be sold out at £1.99 delivering a 61% profit on return.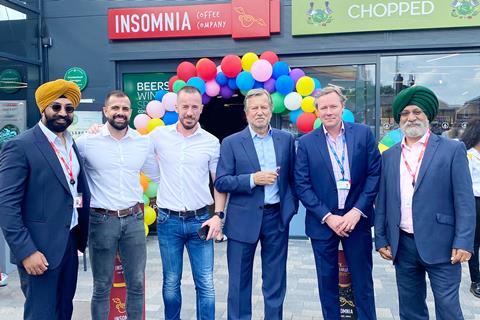 DSL keeps coming up with the goods
Joe Hockenhull, managing director of Top 50 Indie Hockenhull Garages, says that for as long as he can remember, his dad Peter's forecourts have provided customers with DSL lines.
"In recent years they've extended their range to include phone accessories and vapes, and we stock both categories from DSL. In addition, our customers often look forward to the next promotion on offer. This time of year, that would be desk-top fans and fly zappers, which are a sell-out at every store.
"DSL promotions form a key part of our in-store offer to customers, giving them something unique and more often than not, something relevant to the season at hand.
"DSL makes our lives easier and offers our customers the convenience that meets their demands. Their data-driven approach backs up everything they do to solve our problems. It's a joy working with their team."
Peter Hockenull comments on working with DSL over the years: "I've known the Landa family for years and back in the day would go to their warehouse to choose stock. Their service has always been second to none and I trust them and their promotions to deliver. They adapt and move forward with our market but their culture and values remain the same."
DSL has just undergone a rebrand to reflect its 'internal rejuvenation' and new leadership team.
Managing director Edward Chary says: "The rebrand welcomes a youthful and contemporary refresh which matches changes we've made internally to modernise our infrastructure. Rebranding has been an important shift to reflect how we outwardly present DSL and our dynamism going forward."
DSL's partner list reads like a who's who of the industry with the likes of Applegreen, Co-op, Harvest Energy, Kay Group, MFG, Moto, Park & Shop and Welcome Break.