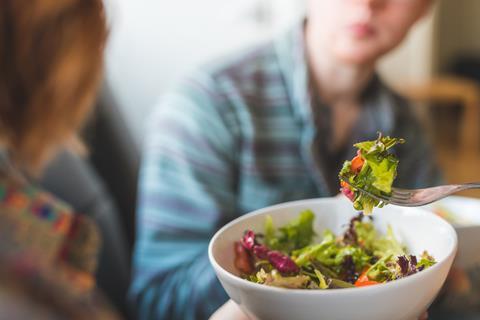 Did you know it's No Meat May? No, me neither. It's a charity campaign challenging people to give up meat for 31 days.
The 'event' did come to my attention via an interesting survey conducted by OnePoll, on behalf of the No Meat May organisers. And it makes for very interesting reading.
If you were to take notice of all the vegan stories in the media, the campaigns and new product launches you'd probably think the world and his wife have all adopted a vegan lifestyle. But that's not the case. Some people try it and like it but many more quickly give up on it.
The OnePoll survey was particularly interesting because it found that one in 10 British men would rather go to jail than stop eating meat!
British men and women associate a diet that contains a lot of meat as being masculine while vegetarian and vegan diets are perceived as more feminine. Twelve per cent of the men surveyed said that giving up meat would make them feel less masculine - although 18% said they would stop eating meat if it was guaranteed to enhance their sexual performance. Nearly 30% would rather give up coffee and nearly 20% would rather give up alcohol than meat.
Going vegan is often cited as being good for the environment and while 76% of all those surveyed said they cared about the environment, just 26% said they would stop eating meat and other animal products to reduce their environmental impact.
Finally, the biggest obstacle stopping Brits from going vegan is that almost half think their food choices would be boring. Nearly one-third say they wouldn't know what to eat and 20% believe their health would decline if they went vegan.
It's all very interesting, especially for forecourt retailers whose customers, traditionally, have numbered more men than women.
I'm sure that most of you have vegan products in your stores but I do wonder whether they sell well. Obviously there will be the 'curiousity' factor where people want to see whether, say, the vegan Magnum tastes as good as the standard Magnum plus there will always be some hard-core vegans. However, I am with the 30% of men who believe humans are meant to eat meat or rather have been created as omnivores.