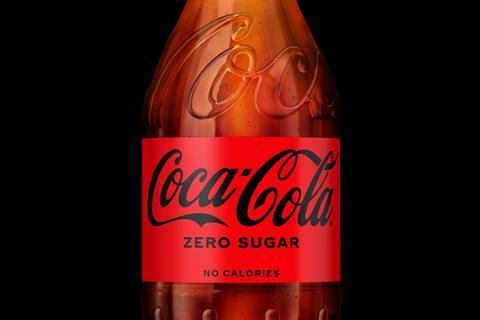 Call me old-fashioned, but I can remember when soft drinks were all about the taste and refreshment but nowadays they seem to be all about the packaging and the fact that you can recycle the cans and bottles.
A case in point is the upcoming Birmingham 2022 Commonwealth Games. I'm not a great sports enthusiast but I did attend the Games when they were in Manchester way back when and it was an exhilarating experience. I remember the super-fit athletes, their power, their drive to win; it was amazing to watch.
Today I am sat reading about two Official Drinks of the Birmingham 2022 Commonwealth Games and I am struck by how one of the brands dwells more on the carbon-neutral legacy of the event than the excitement of the event itself.
Coca-Cola Europacific Partners is the Official Soft Drinks Provider to the Birmingham 2022 Commonwealth Games. As such it will be supplying Coca-Cola Zero Sugar to the one million spectators expected to attend the event, alongside a number of their other products (I wonder if they'll dare to offer Red Coke and all its sugar at a sporting event). How exciting for the brand to be tied in with such a sporting spectacle, I thought. However, the people at Coke don't dwell on that, instead they go on about how all bottles sold at the venue's outlets will be 100% recyclable and made from 100% recycled plastic. And also how they will be working closely with Birmingham 2022's waste management and recycling providers, including Games sponsor Biffa, to ensure plastics collected from all Games sites are processed and recycled.
Now I know we all need to be responsible human beings but surely drinking a chilled soft drink in the sun while watching sports demands a bit more joy?
Sue Creed, head of catering, cleaning & waste management at Birmingham 2022, thinks so. She's delighted that Coke is the Official Soft Drinks Provider. She says: "In just over a month, more than a million spectators will be visiting the West Midlands to watch 11 days of elite sport, featuring some of the world's finest athletes. Part of that experience is enjoying drinks in venues and we're looking forward to working together to provide refreshments including some of the world's most recognisable brands."
Meanwhile, Lucozade Sport "has proudly become the Official Sports Drink of the Birmingham 2022 Commonwealth Games", in a deal that will provide thousands of athletes with isotonic drinks throughout the multi-sport tournament. As such the brand is expecting to provide over 102,000 litres of the drink to elite athletes from across the globe.
Apparently the Games is set to be the biggest sporting event ever to be held in the West Midlands with around 4,500 athletes from 72 nations and territories competing in 19 sports across 15 competition venues. The Games are expected to attract more than one million spectators to the city and have a global TV audience of 1.5 billion.
It is hard to get figures from manufacturers about the effect things like sponsorship deals have on sales but obviously catching a glimpse of a Coke or Lucozade logo on TV when the Games are aired will help brand awareness.
And for retailers, hopefully there will be legions of armchair fans, watching from home with a cold beer (or a Coke or a Lucozade) in hand. Coke and Lucozade might even be doling out pos material to highlight their link with the Games and you can use this to add excitement (and drum up sales) in-store.