Forecourts are a key link in the EV infrastructure chain, but are they doing everything they can to maximise the potential of this marketplace?
In the wake of new acquisitions, which sees TSG UK Solutions building on its end-to-end service for charge-point installation and maintenance, Paul Harrison from TSG UK Group company, DRB Maintenance, looks to the future and explains how forecourts can achieve this goal.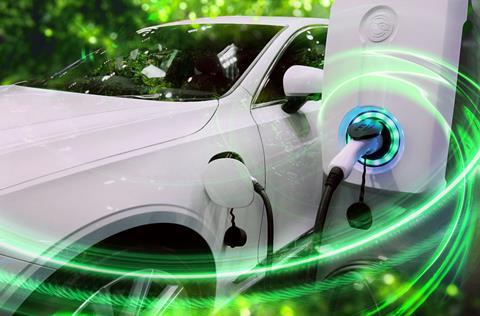 Despite the challenges of the last few years, one market that has continued to grow exponentially is electric vehicles – EV passenger car sales increased by 186% in 2020 and continued on this trajectory throughout 2021, when more battery electric vehicles (BEVs) were sold than the previous five years combined (2016 – 2020).
In May alone, deliveries of electrified vehicles accounted for three in 10 new cars..
As a consequence, forecourts need to accommodate the needs of these customers – from installing rapid chargers, to helping them feel secure in their move to electric. This last point is an interesting one and has very little to do with the charging technology itself.
For the newly converted, electric vehicles can seem a daunting prospect, requiring a different mind-set to fossil fuel powered cars. At the moment, there are less opportunities to charge vehicles than fill them up with petrol or diesel, and even with rapid chargers, the process of 're-fuelling' takes longer. Customers need to know where they can charge and factor this time into their journey.
To make this process easier, forecourts must ensure they are telling customers about their EV charging facilities, while making places for them to wait inviting and comfortable – the waiting time creates a key opportunity for any associated retail.
As an end-to-end EV solutions provider, offering everything from design and specification, to charge point installation and associated software, the missing link in TSG UK's chain was branding, signage and waymarking – the added extras that ensure the investment of installing expensive EV charging technology pays off – a perfect fit for DRB.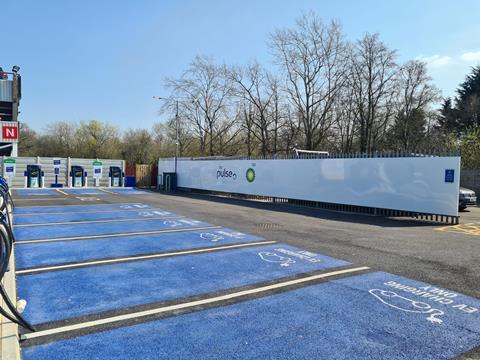 Invest for success
Businesses don't always understand what they need to make their EV charging points a success. It's simple really, but you'd be surprised how many companies simply rely on a 'if we build it, they will come' mentality. At the end of the day, the more people that charge, more money will be made – and not just from the charging. Forecourts, particularly large motorway complexes, support a number of retail outlets, which will also benefit from increased EV footfall. Charging infrastructure is expensive – making it pay is essential.
When planning EV charge point installation, forecourts need to think of the bigger picture – is it obvious that they have charging points? Once customers are on site, are the charging points clearly waymarked? Is the type of charging on offer clear? Is there anything else that could be done to make the wait more pleasant? Seating for example, proximity to a café/food options/toilets?
Many EV customers use apps to tell them where charge points are, but these are not always that accurate – clear signage is critical.
Forecourts also need to encourage repeat business – many drivers make the same journey throughout the week and they will no doubt choose garages as their 'favourites'. Memorable branding that communicates everything that's on offer is important. As demand increases, upping the amount of charge points is essential and then clearly communicating their availability. These added extras will go a long way to ensuring a swift return on investment. There is no point in buying 100s of pounds of shopping, if there is no bag to put it in.
TSG UK Solutions has strengthened its EV charge point services with new acquisitions DRB Maintenance and UCP Choice – an OLEV charge point installation company and Independent Connection Provider (ICP). For more information, visit: https://www.tsg-solutions.com/uk/.