The PRA's Clare Scawthorn on her love of Canada, her great admiration for her sister-in-law and her fear of failing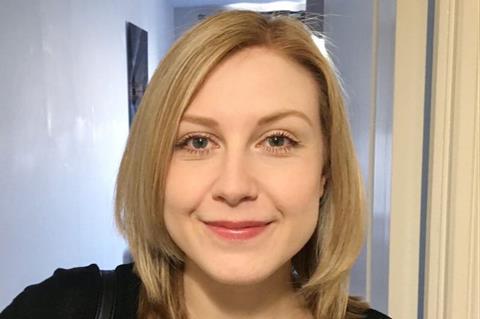 Name:
Clare Scawthorn
Job title:
Technical manager
Company:
Petrol Retailers Association
01 Career history: After university I temped at the Revenue & Customs Prosecutions Office, before moving to another temp role at London Fire Brigade. After a year I secured a permanent job in the Petroleum Team. I stayed for 11 years and eventually headed up the team for the final five years of my time there. The fuel landscape was changing so I re-purposed the team to become the Petroleum & Alternative Fuels Group. Last year, I took on the role of Technical Manager at the PRA.
02 Dream job – if you weren't doing this? I would love to be on the Repair Shop, restoring items.
03 What do you drive? A Renault Clio.
04 What would you like to drive? I love Aston Martin cars, so the DB11 would be a dream to drive.
05 What would be your perfect day? I would re-live one of my treasured holiday memories from a trip to Canada. Waking up on
Vancouver Island, overlooking the mainland with the Rockies in the distance, going on a whale-watching tour and ending the day with a good meal and good company.
06 Favourite team:
Mercedes F1 team (closely followed by McLaren).
07 Favourite read: I love anything by Marian Keyes. I have all her books.
08 Favourite film: I don't have one particular favourite. I like Guy Ritchie films, well most, we'll forget about Swept Away! I also love a soppy Christmas movie.
09 Best holiday: Touring Vancouver Island.
10 Possessions you couldn't do without: My car probably, for practicalities. For sentimental reasons I would say photographs.
11 Who do you most admire? My sister-in-law. She is one the kindest people I know, with the biggest heart. She works for Great Ormond Street and takes great care of the children there.
12 Most likely to say: Anyone for a cuppa?
13 Least likely to say: I'm running a marathon.
14 Greatest achievement: Buying my property without financial help (aside from my mortgage).
15 Greatest fear: Failing. I always want to do a great job and I would hate to fail but sometimes it is inevitable!
16 Tips for business success: Surround yourself with people who know more than you.
17 Best business advice you've received: Be genuine and consistent.
18 Best thing about your job: My colleagues. I'm so fortunate to work with an amazing group of people.
19 Pet hate: Being late, but having spent a ridiculous amount of time stuck in traffic on the M25 I've learnt that you can only plan so much.
20 Three words to describe yourself: Loyal, kind, geek.