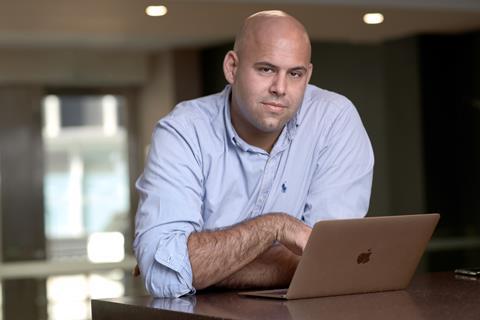 Predicting the future is impossible, so it may seem unwise to forecast what to expect from 2021. I'm guessing this article won't age well, so I'm banking on nobody revisiting it in January 2022!
There is a forward view we can have though, based on 2020 itself, the current state of the industry and the conversations we are having every day with retailers. So, here are my predictions of what we can expect in the UK fuel market in 2021. Hold on to your hats:
Market consolidation will continue and yields may accelerate
There is still a lot of cash about and borrowing is cheap. A friend of mine who works at an investment bank told me "it could be more expensive to save money than to borrow it in 2021". So where do these PE firms and funds put all this money? The same place they've been putting it for the last few years; petrol retail. And the resilience shown by the fuel market during 2020 makes it an attractive proposition.
Smaller retailers may also be more keen to sell. 2020 was a stressful year and with station valuations still peaking (and in some cases growing), they may see this as a good time to exit.
Margins will probably remain strong
With the need from bigger groups to maintain margins in a reduced volume market, it is likely that margin will remain at a respectable level for most of 2021.
In a depressed market, reaching for volume is going to be tough, so many independent retailers will likely try to hold margins higher to keep their level of fuel profit necessary to continue business as usual. This will also be on the minds of the big retailers, especially ones that have made large acquisitions through demanding investors who expect to see returns. For example, if you have a portfolio of 100 stations, a 1ppl increase is likely to be worth far north of £1,000,000 in profit from fuel. This could be the route to EBITDA if we don't see a return of previous volume levels.
Pricing habits will likely change
Micro-markets are in a state of constant change. As COVID levels rise and fall, habits evolve and volumes are unpredictable. This makes setting automated pricing strategies more difficult than ever. For the bigger groups using automated tools, these will need to be tweaked more regularly or require more manual intervention.
Pricing tools and automated strategies will continue to have a huge role in setting market pricing, but the way they are used could change as retailers react to changes around individual sites or geographical locations out of their control.
The NACS Consumer Survey (a US based study) continues to tell us that whilst price remains the dominating factor as to why retailers visit stations, this is on a downward trend from 72% in 2015 to 58% in 2020. We've seen similar trends in the UK too. Depending on how effective the vaccine is, we may see price as a dominating factor being partially replaced with safety and a greater focus on visiting sites within close proximity to work and home.
EV will grow, but you won't notice the impact
Chances are that when the dust clears, the UK will enter some sort of recession, leading to demand reductions across all oil-related products and services. The topic of clean energy has been put front-and-center of a 'post-COVID' world accelerating the ban of gas and diesel vehicle sales to (an utterly unrealistic) 2030.
With volumes depressed anyway, the impact of EV (the majority of which are currently owned by those who can work from home) is unlikely to play a significant role in 2021's outcomes.
Expect innovation to continue
With the financing available, retailers in 2021 will continue to innovate and invest in their sites. The smartest retailers will be looking for alternatives to fuel to create profit lines, but what these are will be determined by how COVID plays out. Food-to-go is appealing due to high-margins, but demand has reduced considerably due to the pandemic. We've seen our customers turn to valet, EV charging points and even postal services in the past six months.
One thing I've personally noted is the three stations in my local area now offer home delivery for groceries (and in one case, hot food). How this plays out will be really interesting, but I don't expect that to change if we are successful in defeating the pandemic this year. Consumer habits and all that…
There is also great technology to take advantage of that is now being more widely considered. One example I spotted on a LinkedIn post by Joe Hockenhull is the customer count screens available on the market to not only make sure that a safe number of people are in the store at any one time, but to double that up as an advertising board for in-store offers.
Anything that can move people in and out of the store faster whilst maximising basket spend will be desired by retailers, so expect technology that encourages this to be invested in during 2021. Equally, consumers are likely to favour pay-at-pump and mobile-app options. Unmanned sites could be big winners in 2021 and there are some very well positioned companies who have already seen this as a winning formula before the pandemic.
Conclusion
Retailers will be hoping for more stability in 2021 and the development of vaccines seems to give some hope that this global crisis can be brought under control. In many ways we can count ourselves lucky that we have been impacted less than other industries and be confident that it has been proved just how essential (and resilient) petrol retail is.
Despite the scenes in Washington recently, surely 2021 can't be anymore chaotic than 2020? Or could that be more famous last words?
Whatever happens, have a great and - most importantly - healthy 2021.