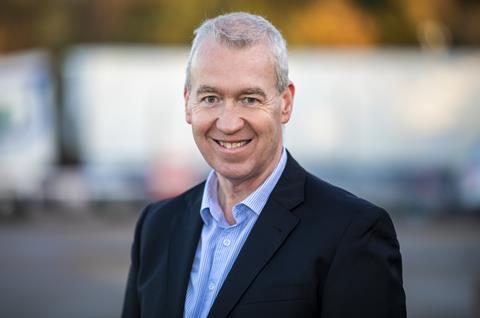 A fundamental change is coming to the fleet sector, with the UK Government's policy recently being brought forward to 2030, banning the sale of new petrol and diesel cars and vans.
Therefore, it is crucial that forecourts and fuel retailers start planning for the transition to electric vehicle (EV) charging by investing in their EV infrastructure.
The many obstacles and fears around adoption of EVs has since past, and with recent technological developments there is no longer any question about whether EVs can compete with traditionally powered vehicles – whether they are being used for personal transport or hauling heavy goods.
Therefore, forecourts must adapt to consumer needs, offering adequate charging infrastructure to accommodate early adopters of EV fleets and prepare for a carbon-neutral future, which the UK Government hopes to achieve by 2050.
Easing into EV adoption
Of course, the total switch to a fully electric carbon-neutral world is still some time away, despite the recent advances, and petrol and diesel vehicles will still be dominant in the next decade and beyond. They currently hold a 98% share of the market, according to research by Allstar.
What's more, traditionally fuelled vehicles are improving and reducing emissions. Analysis by the European Automobile Manufacturers' Association (ACEA) found that the latest Euro 6 diesels emit significantly less harmful emissions than their predecessors. In the next few years, Euro 7 emissions standards will demand even cleaner and more efficient petrol and diesel engines.
However, although the adoption of a fully electric future is set to be a slow progress, it is important operators understand the types of EVs vehicles that will be entering their premises to recharge. Although innovation and the technology that underpins EVs is developing all the time, advancements have progressed mainly in smaller car types, that are the early adopters for commercial and domestic use.
Heavier commercial vehicles such as vans and HGVs, which move almost continually in professional use, are yet to become justifiable to businesses as the range of these vehicles on average currently only stands at 70 miles and therefore is yet to prove practical. It is unclear yet when and if the Government plan to bring in a ban of traditionally fuelled heavy goods vehicles, therefore exemplifying the need forecourt traders to continue to provide fossil fuels, whist adapting infrastructure to accommodate EV's.
Accepting fuel cards for EV charging
To ease the transition into catering for EVs and offer drivers a streamlined charging experience, fuel site operators should consider, if they haven't already, acceptance of fuel cards.
This is because many businesses across the UK that run fleets, from a few company cars to a large fleet of vans, adopt and enable fuel cards because they can then pay for fuel or their EV charging across multi-branded networks. The benefit of which simplifies the overall management and administration for a fleet manager, keeps drivers productive on the road and reduces their range anxiety – something that is important in the short term while newer vehicles are and the technology behind them develops.