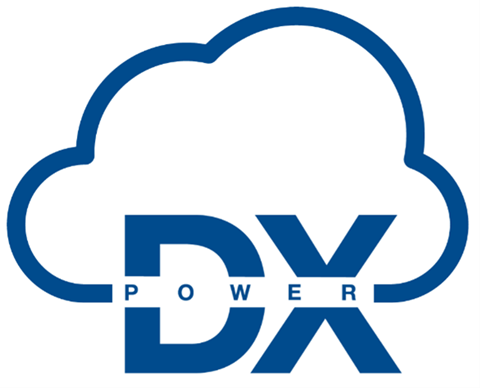 Dover Fueling Solutions (DFS), has announed the European launch of DX Power, a solution that integrates electric vehicle (EV) chargers with Prizma, DFS' connected mobility and convenience hub, to provide retailers with improved visibility and control, and customers with flexible payment options.
DFS, a part of Dover Corporation and a leading global provider of advanced customer-focused technologies, services and solutions in the fuel and convenience retail industry, says that in today's fuel retail environment, most EV chargers run separately to the main point-of-sale (POS) and outdoor payment systems resulting in customers requiring a roaming contract or registration to pay via charge cards. As a modular and open cloud-based platform, the company says DX Power can interface with any EV charger and charge-point operator to provide a frictionless customer journey. This solution seamlessly bridges the gap between EV chargers and the remaining forecourt system, helping streamline retail sites as they transition to supporting a new way of powering vehicles.
"DX Power is a solution that can set a fuel retail business apart from the competition," said Raf Tormans, senior manager, Product Management, DFS. "It efficiently connects EV chargers, fuel dispensers, payment systems and your c-store, offering retailers increased visibility into their sales and providing customers with an effortless experience."
He said DX Power leverages the Prizma ecosystem and existing loyalty programmes on fuel retail sites to ensure EV chargers are included in transactions through the POS. This gives customers the additional ability to pay with cash, as well as traditional bank (credit or debit), local account and fleet cards. Facilitating the re-use of existing forecourt equipment, DX Power in conjunction with Prizma optimizes investments and provides site operators with clear visibility and control over payment options, and the status of EV chargers on their forecourt.
"The energy mix in the fuel and convenience retail industry is changing," said David Mc Guinness, director Product Management, Electric Vehicle Charging, DFS. "DX Power will help future-proof businesses by allowing them to easily navigate the energy shift and ensure they're well prepared to serve a combination of customer needs. This solution further strengthens DFS's product portfolio around EV charging, following on from the launch of the Power UX™ 180 Electric Vehicle Charging System last year."
DX Power is compliant with applicable industry standards (OCPP and OCPI), European Union regulations and proposed Alternative Fuel and Infrastructure Regulations and is interoperable with applicable Charge Point Operator platforms using open charge point interface and open charge point protocol for remote management and monitoring.