Volumatic encourages businesses to invest in cash handling technology to help them make savings following the latest Budget statement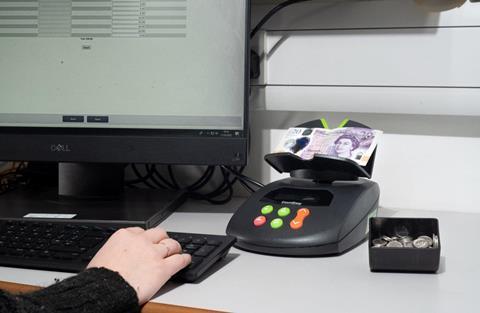 When Chancellor Jeremy Hunt delivered his latest Budget, he confirmed that the UK is expected to avoid going into a technical recession in 2023 and promised to remain vigilant and take any necessary action to ensure economic stability over the coming year.
The good news for businesses was that inflation is due to fall significantly by the end of the year. The pace of price rises is now expected to fall to 2.9%, which means it will be much closer to the Bank of England's 2% target inflation rate.
On the flip side, but as expected, Corporation tax for businesses is to increase from 19% to 25% which is bad news for bigger businesses.
However, there was better news for smaller businesses with the announcement that the government have increased the Annual Investment Allowance to £1m, meaning that every pound a company invests in IT equipment or machinery can be deducted from their taxable profits.
It doesn't mean the country is out of the woods yet, it hopefully gives businesses a glimmer of hope which they can take forward to help them get through the coming months.
Investing in Technology
So what steps can businesses now take to make the most of what today's Budget has offered them? Leading cash-handling experts Volumatic say the most obvious step is an investment in technology. But it needs to be technology that will help to improve efficiency and costs first and foremost, rather than flashy tech with few benefits.
Mike Severs, sales & marketing director at Volumatic, said: "With the cost-of-living crisis still front of everyone's minds right now, businesses need to respond to customer's changing spending habits. As everyone looks to cut costs, the country has seen a growing trend in consumers returning to using cash as a payment method, largely due to cash enabling people to manage their budget more effectively.
"Although it seemed for a time that contactless payments would continue to dominate the payment landscape post-pandemic, now that the WHO has confirmed that cash payments pose no greater risk to health and safety than card or mobile payments, there really is no reason why businesses should be refusing cash in 2023, and the right technology can help any business who handles cash to do so more securely, more efficiently and be more cost-effective."
The Post Office reported that personal cash withdrawals rose by 8% during February, following a rise of 20% in 2022, and Severs said that figure is only set to increase as the year continues.
"While many retail, leisure and QSR businesses continue to battle with rising card payment fees, daily cash handling and processing, in contrast, doesn't need to cost the earth," he said.
"Volumatic can offer a wide variety of solutions that not only provide a significant ROI in a short space of time but will also have a real impact on the way businesses operate. These solutions will allow them to recoup some of the costs of their rising business and energy rates and achieve the enhanced productivity they need if they want to survive these testing times.
"A lower-cost option could be our range of money counting scales. Our CountEasy range can reduce cash counting time to mere minutes which means less cash handling, fewer mistakes and less downtime," added Severs.
"What remains certain is that although there are still tough times ahead for businesses, but by adapting to customer behaviour and payment preferences and investing in the right technology that won't impact your profits is the right step to becoming more efficient, keeping your staff safer and happier and ultimately, securing your future," concluded Severs.