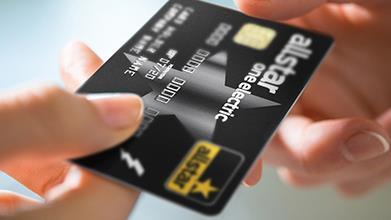 Fuel management company Allstar Business Solutions has set up a partnership with electric vehicle (EV) charging infrastructure provider EB Charging to expand its coverage of EV networks.
The partnership will begin with 59 charge points before the rest of EB's network – a further 223 chargers – will be added over the coming months to the multi-branded Allstar One Electric network, as they are upgraded to accept the Allstar One Electric Card.
EB is an expanding British business working with over 50 local authority, NHS and commercial partners, aiming to improve infrastructure for the EV market and enable fleet operators to adopt the technology with greater ease.
By joining Allstar Business Solutions' network, the company will continue to support customers across the UK, providing greater access to compatible charging points.
The partnership signifies the continuation of Allstar's EV network expansion and follows the launch of its EV charging payment solution, the Allstar One Electric card.
Paul Holland, managing director of UK Fuel at Fleetcor UK, Allstar's parent company, said: "It is clear that UK fleet operators are eager to incorporate even more EV into their businesses. They just need a better infrastructure to support the transition. Collaborations, such as our partnership with EB Charging, will help make this a reality by offering greater access to charging points through our Allstar One Electric card."
Dan O'Hara, CEO at EB Charging, added: "Our main target is to reduce the UK's collective carbon footprint and improve air quality by helping people move from petrol and diesel to electric vehicles and more sustainable energy. This switch is made so much easier by improving access and the availability of electric charging points."
"This switch to electrification for fleets is also crucial in meeting these targets and today's partnership with Allstar Business Solutions is an exciting next step on this journey. Our joint goal of improving access to charging points will help drive our shared success and make the EV driving experience easier and more cost-effective."