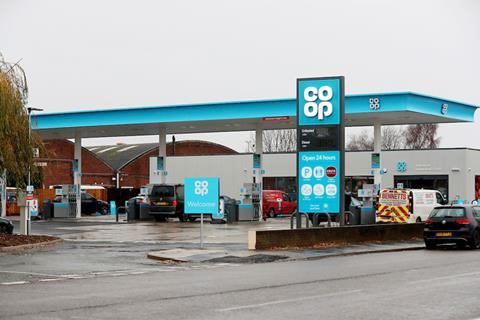 The Co-op has re-opened its Holmer Road, Hereford, petrol filling station and store following a £1.7m programme of works to overhaul the fuel infrastructure and build a new, larger, food store.
The investment in the Co-op's A49 24-hour site – which supports 25 local jobs – has seen new fuel tanks, pumps, canopy and forecourt layout, while the store's retail space has almost trebled in size to more than 2,900sq ft.
The new-look store includes: Amazon Lockers, customer car parking, Costa coffee express and, in-store bakery, alongside a focus on fresh, healthy produce, ready meals and pizzas, award-winning wines, free-from and vegan products, Fairtrade, food-to-go and, everyday essentials.
Craig Emery, Co-op area manager, said: "We are delighted to have had the opportunity to make such a significant investment in our Holmer Road store. We have undertaken an extensive programme of works to enhance the fuel and food offer locally."