Henderson Technology has launched the first EDGEPoS self-checkout integrated with BP systems in a Henderson Retail EuroSpar store in Northern Ireland.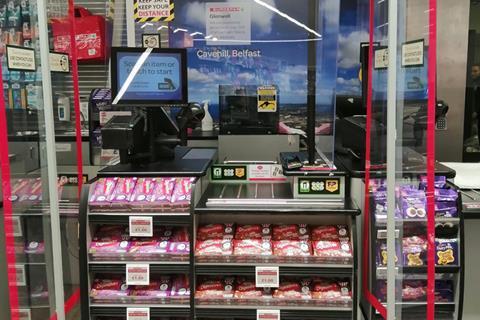 Darren Nickels, retail technology operations director at Henderson Technology, said: "We are excited to launch our successful interface with BP to offer the first hybrid self-serve option in all BP sites using the award-winning EDGEPoS retail system.
"We have worked with BP to interface with their new BP payment and loyalty terminals, and this is the next stage of our exciting partnership with BP UK.
"Our product differs from others on the market it gives retailers more choice to utilise space throughout the store, enhancing the customer shopping experience. The EDGEPoS self-checkout is much smaller and more streamlined than other conventional products on the market."
Mark McCammond, retail director at Henderson Retail, said: "The launch of the self-checkout with BP has been a great success. Customers are really reacting to the newest addition to the store. EuroSpar Glenwell is proud to be the first store in the UK to launch this innovative product in-store."