Fiat to remove all non-electrified vehicles from sale in the UK this year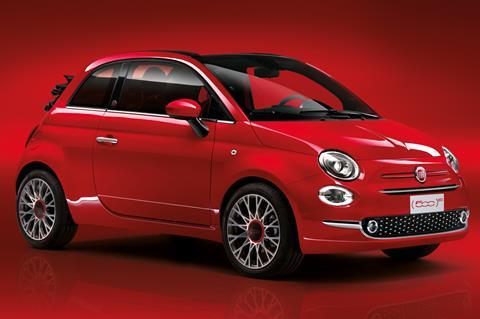 Fiat has announced the removal of all non-electrified vehicles from sale in the UK, with effect from July 1, 2022, with the whole Fiat range now coming in electrified forms, from hybrids to fully-electric.
In 2021, more than 60% of Fiat's line-up was electrified, offering at least one low-emission version of each model for UK customers. This year, the Italian manufacturer is going a step further by confirming 100% of the range will be electrified from July 2022.
The brand's electrification journey began with the 500 Hybrid and Panda Hybrid, and continued with the fully-electric New 500, followed most recently by the new 500X and Tipo Hybrid. Fiat now offers at least one low-emission version for each model and takes a further step along the path of energy transition and sustainable mobility with its latest announcement of only electrified models being sold in the UK starting this summer.
The company said that with 30 international awards to date, the fully-electric New 500 has become the best-selling electric city car in 11 countries and the second best-selling electric car in any segment in Europe, behind only Tesla. In Italy and France, it is the best-selling electric model ever, while it ranks second in Germany, the largest electric car market in Europe.
Greg Taylor, Fiat and Abarth UK managing director, said: "This step in Fiat's history marks a pivotal point in our commitment to providing affordable and sustainable mobility solutions for all of our customers. The move lends itself to our vehicles which are suited to urban areas, spearheaded by the popularity of the New 500."
New Fiat 500 is the first fully-electric Fiat designed from the ground up. The car provides a raft of features such as Level 2 Autonomous Driving technologies, a variety of battery options (24kWh or 42kWH) and a driving range of up to 199 miles (WLTP) – claiming to be the longest range of any electric city car on the market today.
The line-up also includes hybrid versions of the second-generation 500 and the Panda. Both see their basic 1.2-litre engines replaced by an all-new electrified 1.0-litre unit. The engine is a naturally aspirated three-cylinder that's paired with a 12-volt belt-integrated starter generator and an 11Ah battery.
In February 2022, Fiat announced the arrival of the new 500X and Tipo Hybrid, completing the electrification of its line-up.