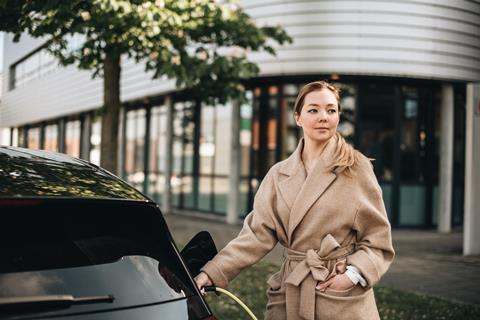 Allstar Business Solutions has chosen Mer, an electric vehicle (EV) charging company backed by Statkraft, to deliver charging points at its offices in Swindon and Walsall.
Allstar - a leading provider of bespoke fuel cards and fleet management solutions - supports EV drivers with the Allstar One Electric card, which incorporates electric charging points into its multi-brand network of refuelling stops.
Choosing Mer to deliver EV chargers at Allstar's offices extends the partnership between the two companies. Mer is an existing EV charging partner within Allstar's network of over 5,700 charge points. Fleet drivers who use the Allstar One Electric cards can use it to recharge at Mer public EV chargers around the country. When Allstar wanted to offer EV charging to employees and colleagues at its offices, the company went out to tender before selecting Mer as its partner of choice.
Alex Hinchcliffe, sales director at Mer UK - Public charging said: "Allstar has been a champion of making it easier for fleet drivers to charge their electric vehicles. This commitment is something we value and share at Mer. We have worked with Allstar to simplify fleet drivers' access to Mer public chargers, so it makes perfect sense to continue working together on Allstar's own project. We're delighted to be strengthening the partnership with Allstar by supporting the provision of EV charging for colleagues and employees at its sites."
The Mer EV charging points will help Allstar meet its company commitments under its Net Carbon Zero Strategy and raise internal awareness of EV infrastructure and charging.
Tom Rowlands, MD, Global EV Solutions at Allstar said: "While our mission is to support UK fleets in the transition to EVs, we also want to ensure we lead from within by equipping our staff and colleagues with on-site charging facilities at our offices. We've already noticed a significant increase in electric and hybrid vehicles on our Company Car and Salary Sacrifice schemes. Mer has been a great partner to ensure we're ready for this shift and we've been impressed with the expertise and advice the Mer team has offered."