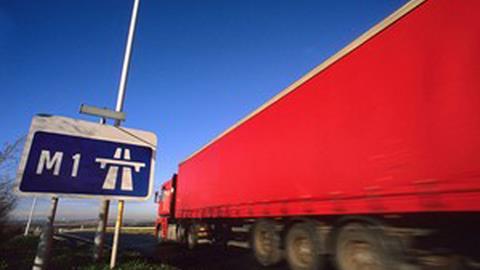 All new heavy goods vehicles in the UK will be zero-emission by 2040, the UK government has confirmed today (10 November 2021).
According to the Department for Transport, the UK will become the first country in the world to commit to phasing out new, non-zero emission heavy goods vehicles weighing 26 tonnes and under by 2035, with all new HGVs sold in the UK to be zero emission by 2040.
In response to the announcement, Michelle Gardner, head of public policy at Logistics UK, commented: "The announcement of phase-out dates for new, non-zero emission HGVs at the tailpipe, such as those run on diesel, will help provide logistics businesses and manufacturers with much-needed certainty on the industry's path to decarbonisation. But these dates will only be attainable if the government provides the right support: our members need to see a nationwide network of recharging and refuelling infrastructure put in place, effective and affordable vehicles made readily available for all, and fairer charging arrangements for the necessary power upgrades to commercial premises.
"Certain specialist HGVs, or the jobs they are used for, present additional challenges in the move to zero tailpipe emission vehicles, so derogations to allow technologies longer to develop are welcome. With this exception, only zero tailpipe emission HGVs can be sold beyond these dates; we are disappointed that low carbon fuelled vehicles will not be available for sale after 2040. These fuels can act as effective, interim solutions while the technology for zero tailpipe emission HGVs matures; many of our members are keen to utilise these low-carbon alternatives. Logistics UK is therefore urging the government to give confidence to operators looking to invest in low carbon fuels through tax incentives and a clear policy framework."
British Vehicle Rental and Leasing Association (BVRLA) chief executive, Gerry Keaney, said: "Today's announcement is a welcome update and will support the industry in its drive towards decarbonisation. BVRLA members are already leading the way in making positive changes and it's vital that regulations acknowledge the different challenges experienced from one vehicle type to another.
"Usage of HGVs vary significantly, so we welcome the government's intention to consult on derogations that will enable a fair and achievable transition. The BVRLA looks forward to working with the government on the delivery plan that will be essential in ensuring the UK road transport network can be decarbonised successfully.
"The approach must be comprehensive, particularly around HGVs where the barriers remain huge. The recent funding that was announced to support trials of zero emission technology for the sector is a very positive step, and we eagerly await the clarity this will bring to help meet the phase-out dates.
Olly Craughan, head of corporate social responsibility at DPDgroup UK, said: "We totally support the withdrawal of the selling of new, non-zero emission HGVs in the UK by 2035, as we do the sale of new diesel/petrol final mile fleet vehicles by 2030. We would urge all parties involved in the supply of alternative green HGVs to press the fast forward button on their development plans so businesses like ourselves can make the transition as soon as possible.
"DPD is one of the brands leading the way on the decarbonisation of fleets but bringing down the cost of green HGVs and creating adequate supply will be essential to the UK hitting this target."