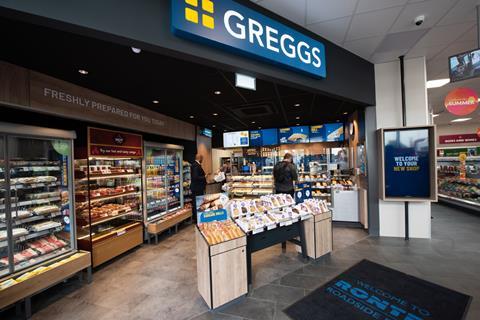 Top 50 Indie Rontec has become the latest franchise partner of Greggs, as the food-on-the-go retailer announced the opening of its 400th franchise shop at Rontec's site in Selby.
The opening of the 400th franchise shop marks a key milestone for Greggs in the expansion of its shop estate.
In October 2021 it unveiled plans to accelerate the rate of net shop openings to about 150 per year from 2022, with around 50 of these expected to be opened via franchise partners and franchise shops are expected to account for 20% of the total estate in the years ahead.
Greggs said that as it continues to roll out new shops across the country, with an increased focus on targeting on-the-go locations that are accessible by car, franchise partners will continue to play a critical part in supporting the company's expansion plans.
Malcolm Copland, commercial director at Greggs, said: "We're delighted to announce our 400th franchise opening today, which demonstrates the success of our franchise model. Last year we set out an ambitious shop expansion target and our franchise partners will play an instrumental role in helping us achieve our goals.
"Over many years we have developed strong relationships with key franchise partners which has allowed us to accelerate our shop expansion plans, open in more on-the-go locations and become even more accessible for our customers. We're pleased to add Rontec to our growing list of franchise partners and look forward to continuing our journey with all our partners in growing our estate to 3,000 shops and beyond."
Greggs' franchise partners include: EG Group, Moto, MFG, Blakemore, Welcome Break, Park Garages, HKS, Falcon, Applegreen NI, Henderson, Appleby Westward, Ascona and Rontec.