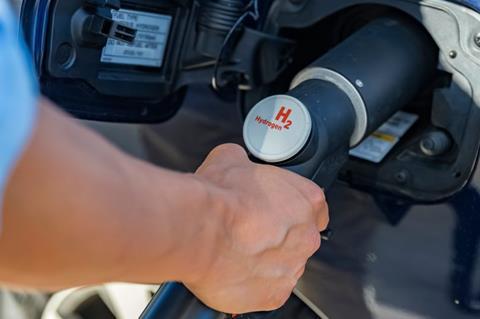 A joint venture to drive development of hydrogen refuelling stations has been set up by hydrogen company ITM Power and Vitol, a multinational energy company with a turnover of $140bn.
The deal involves ITM Motive, a wholly owned subsidiary of ITM Power becoming a 50/50 joint venture owned by the two companies.
Motive owns all UK public hydrogen refuelling stations constructed by ITM Power. It was set up as a group division in 2020 and became a separate legal entity in May 2021. On completion it will operate as a distinct entity with its own board, which will comprise three directors from ITM Power and three from Vitol.
As part of the deal Vitol will invest up to £30m in the venture, which will be matched by a similar investment from ITM Power.
Motive has also entered into a framework agreement with ITM Power, under which Motive appoints ITM Power as its preferred supplier for up to 240MW of electrolysis equipment to support Motive with the development and roll-out of new green hydrogen refuelling stations.
In addition it has also appointed Vitol as its preferred supplier for up to 240MW of electricity demand, which will provide green power to the network of new refuelling stations.
An announcement of the deal stated: "Both ITM Power and Vitol believe that the market for hydrogen in transport is on the cusp of rapid expansion, supported by government incentives to accelerate transportation decarbonisation.
"This partnership will help facilitate the rapid scaling up of production, distribution and demand stimulation for hydrogen to transportation. Vitol is aligned with Motive's strategy to target building large refuelling stations for heavy duty vehicles, such as trucks and buses. Over the past 18 months, Motive has been working to develop deep relationships with a small number of blue-chip heavy goods users in the UK and aims to develop standard 4MW sites around the UK."
Graham Cooley, CEO, ITM Power plc and a director of ITM Motive said: "The establishment of a joint-venture between ITM Power and Vitol brings another valuable strategic partner to the group. Vitol's scale and market reach, combined with our expertise, will provide Motive with a pathway to become a much larger and more valuable business with multiple options in due course for realising value for our shareholders."
Chris Bake, head of origination, Vitol, added: "Vitol aims to be at the heart of the energy transition. Hydrogen has a key role to play in decarbonising transport and ITM Power's leading proprietary Gigastack electrolysers can produce green hydrogen at scale and cost efficiently. Our partnership will enable us to build Motive into a gas-for-transport company for the future, complementing our other sustainable transport initiatives, from LNG/biogas network Liquind, through to fleet EV solutions."