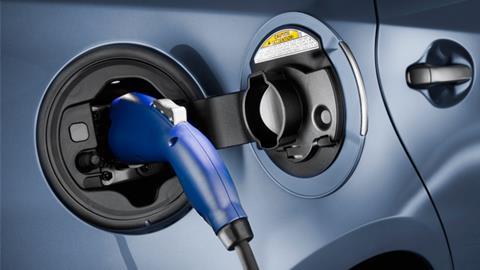 More than a fifth (22%) of drivers are planning to buy a car in 2023, however as energy bills continue to soar, the proportion of would-be buyers eyeing an electric model has dipped from 25% to 18%, according to new research from AA Cars, the AA's used car website.
An AA Cars poll of more than 15,000 people has revealed that of those in the market for a car this year, the number looking to purchase an electric vehicle (EV) has fallen from a quarter of drivers (25%) in 2022 – when fuel prices spiked to record highs – to fewer than a fifth (18%) in 2023 as electricity prices continue to rise.
Despite the drop-off in drivers looking to buy an EV this year, a clear majority of drivers are still committed to going electric, with three-quarters of drivers (73%) planning to buy one in the future.
Data from the Society of Motor Manufacturers and Traders (SMMT) shows that 13% of all new cars sold were EVs in January 2023, down from an average of 17% during the whole of 2022. The more limited availability of second-hand EVs meant they accounted for just 1% of used car sales last year.
Meanwhile data released by AA Cars reveals that in the last three months of 2022, EVs accounted for 4.8% of searches made on the AA's used car platform, down from 11.2% over the same period in 2021.
One reason for drivers' cooling interest in EVs could be the steady fall in fuel prices just as household electricity prices are set to rise sharply in April as government support is wound down.
The AA Cars research found that eight in ten (82%) drivers who are planning to buy a car this year will be swapping their existing petrol or diesel vehicle for another petrol or diesel model. More than half (55%) plan to buy a used petrol or diesel vehicle, while just over a quarter (27%) will be looking for a new model.
Of those who are looking to purchase a vehicle this year, many are looking at ways to limit their spending and get the most for their money. Nearly a third (31%) of motorists say low running costs are one of the most important factors when choosing a vehicle, and 30% say they are looking for a car that will last them a long time.
After seeing strong price inflation for much of 2022, price growth for the UK's most popular second-hand cars slowed sharply at the end of the year, according to the latest AA Cars Used Car Index.
Mark Oakley, director of AA Cars commented: "It is reassuring for the car industry that so many drivers intend to buy a car this year, though stretched household budgets are often leading people to make different purchasing decisions.
"AA Cars search data shows buyers are showing particular interest in smaller cars that are affordable to buy and cheap to run. This may also be behind the cooling appetite for EVs, as they typically cost more upfront than their petrol or diesel equivalents."