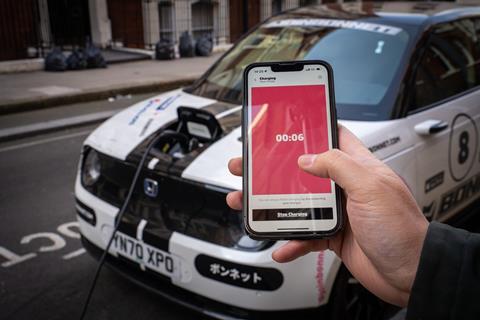 MFG's EV charging network MFG EV Power is now available to access through the EV charging aggregator Bonnet.
MFG EV Power currently operates 51 ultra-rapid charging hubs across the UK that offer 24/7 access to 264 fast 150kW connections. Amenities, including 24-hour hot food services, are available at each site, in a boost for long-distance drivers.
MFG plans to install a further 3,000+ ultra-rapid chargers with speeds of 150kW to 300kW across its 900 locations in the UK by 2030. As its network grows, all new chargers will also be made available on Bonnet.
With the addition of MFG, Bonnet users now have access to 22 networks and over 80,000 charge connections spanning the UK and Europe. Bonnet also provides access to real-time data on charger availability.
Patrick Reich, CEO and co-founder of Bonnet, said: "We're very excited to partner with MFG as they continue to expand their network across the UK.
"Our mission at Bonnet is to make charging your electric vehicle as easy as possible and our recent win of Driving Electric's "Best Electric Car App" Award for 2023 shows this. We are constantly expanding our network and trying to make charging a great, simple experience."
Martin Symes, operations director, EV Network at MFG, said: "MFG are very happy to have been able to get Bonnet users access to the MFG EV Power network. Having easy access to an ultra rapid EV charging network is key to supporting EV adoption.
"Our network currently consists of 51 sites with 264 Ultra Rapid chargers, with more to open this year and an amazing set of new locations planned for 2023 and beyond.
"We're proud to have been recently voted the joint top EV network in the UK as part of a public survey. Adding Bonnet has been great end to what has been a fantastic year for our network."