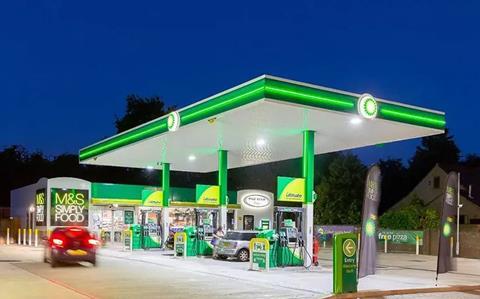 Funding to develop more than 20 new forecourts across the UK has been secured by property developer Mumbles Group from OakNorth Bank.
Mumbles Group is a privately-owned company concentrating on development of roadside sites for new forecourts and has been provided with a £20m loan by OakNorth Bank.
Mumbles works by locating sites with development potential and building the projects, and has entered into lease agreements with operators such as Co-operative Group, M&S and Sainsbury's.
Recent projects including the acquisition and development of a new Co-op and forecourt at St Columb Minor, Newquay, Cornwall; Co-op Drakewalls forecourt in Gunnislake, Cornwall; and a new M&S and forecourt at Crowthorne, Berkshire.
Mumbles is on site currently building a new forecourt and convenience store for Co-op at Moor Road, Chorley, with completion scheduled for April 2022. In addition, Mumbles has exchanged contracts for an existing site in Crystal Palace, South London, to develop a new forecourt with a Co-op convenience store, which will include EV charging for the local community.
Commenting on the new funding, Dominic David, managing director of Mumbles Group, said: "With the Covid-19 pandemic still impacting our daily lives, forecourts and the wider convenience sector continue to play a vital role in local communities. Around one in four independent forecourts are open 24 hours a day, allowing shoppers to purchase their essentials without needing to go to a crowded supermarket.
"With this capital from OakNorth Bank, we will be able to significantly increase our growth pipeline, which in turn will create many new jobs in local communities. The team at OakNorth Bank have developed a flexible facility, which enables us to draw down the capital as and when we need it, rather than having to re-apply for capital every time we want to develop a new site – which is what most other lenders would make us do."
Eamonn O'Rourke, director of property finance at OakNorth Bank, added: "With flexible working set to continue for many, we expect convenience stores to remain popular, given their prominent positions within local communities. Mumbles Group has the network and track record in the forecourts sector to capitalise on this opportunity and is clearly doing so with its ambitious expansion plans. [chairman] Simon [Arber] and Dominic continue to strengthen the group's already excellent track record within the forecourt and wider convenience sector, and we look forward to watching the group thrive in 2022."