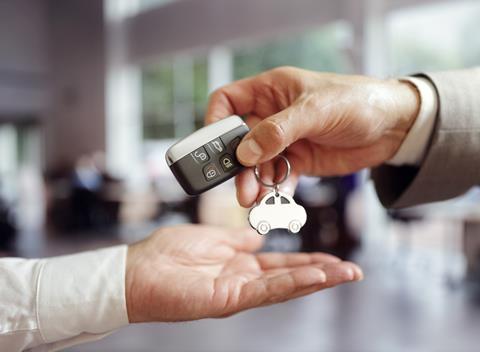 The UK new car market rose by 1.2% in August, according to the latest figures from the Society of Motor Manufacturers and Traders (SMMT). The growth, although small, is the first since February, with some 68,858 new vehicles joining the road during what is typically the second quietest month of the year as many buyers choose to wait for a 'new' numberplate in September.
Overall growth was driven primarily by battery electric vehicles (BEVs), which recorded a 35.4% increase in volumes (10,006 vehicles sold) and a 14.5% market share. However, the SMMT reports that growth in this segment is slowing, with a year-to-date increase of 48.8%, whereas at the end of Q1, BEV registrations had been up by 101.9%.
Plug-in Hybrid (PHEV) registrations fell by -23.1% to comprise 5.6% of monthly registrations (3,884 vehicles). As a result, plug-in vehicles accounted for one in five (20.2%) of August's registrations. Hybrid electric vehicle registrations remained relatively stable, falling by -0.7% (to 8,007 vehicles).
MHEV (mild hybrid EVs) sales were also down – 16.5% to 10,854 vehicles.
However, petrol-powered cars were still far and away the best sellers, accounting for 46% of new car sales, equating to 31,652 vehicles and up 7.5%. Diesel car sales were down 12.3% to 4,455 vehicles.
Year to date, registrations are down by -10.7% on last year at 983,099 units – more than a third (-35.3%) lower than during the first eight months of pre-pandemic 2019 – demonstrating the scale of the challenge ahead in terms of recovery.
Mike Hawes, SMMT Chief Executive, said: "August's new car market growth is welcome, but marginal during a low volume month. Spiralling energy costs and inflation on top of sustained supply chain challenges are piling even more pressure on the automotive industry's post-pandemic recovery, and we urgently need the new Prime Minister to tackle these challenges and restore confidence and sustainable growth. With September traditionally a bumper time for new car uptake, the next month will be the true barometer of industry recovery as it accelerates the transition to zero emission mobility despite the myriad challenges."
Jon Lawes, managing director at Novuna Vehicle Solutions, said that despite Liz Truss's daunting in-tray, it is crucial we see firm, swift action to support the automotive sector across the board including further significant public charging infrastructure investment and incentives for drivers to transition to zero emission mobility by 2030.
Sue Robinson, chief executive of the National Franchised Dealers Association (NFDA), added: "Potentially inflation and rising energy costs could continue to impact consumer buying trends. This, coupled with on-going global supply constraints and semi-conductor shortages, has meant another month of low registration volumes, although moderate growth has been recorded.
"The increase in petrol and diesel prices which we have experienced the past few months has resulted in sustained growth for EV sales, as people turn to greener, cheaper alternative modes of transport."