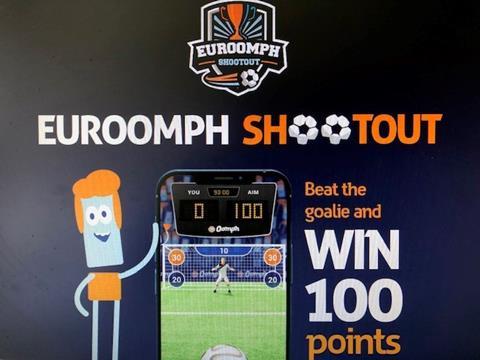 Gulf Retail is launching a 'beat the keeper' penalty shoot-out game on its award-winning Oomph loyalty platform, to coincide with the UEFA European Football Championships.
The latest Gulf initiative, designed to encourage more Gulf customers to download the app and increase interactivity from existing Oomph participants, will go live this Wednesday (June 9).
"Our goal is to further support our Gulf dealers by introducing an event-focused game that adds some fun and increases engagement," explains Gerry Welsh, marketing manager, Certas Energy.
"Nothing is more prominent this summer than the Euros and with England, Scotland and Wales all competing, it seemed a perfect time to launch some football-related fun that also benefits worthy causes and grass-roots organisations up and down the country.
"By scoring goals, Oomph participants win points for their local Gulf site's nominated charity, increasing its chances of receiving a £1000 donation. Gulf forecourts will receive posters and other point-of-sale materials to drive up awareness and encourage interaction.
"Forging close and meaningful links with good local causes and grass root organisations is just one element of the highly versatile Oomph platform that also includes big ticket monthly prizes, large savings on fuel and shop purchases and major brand discount offers."