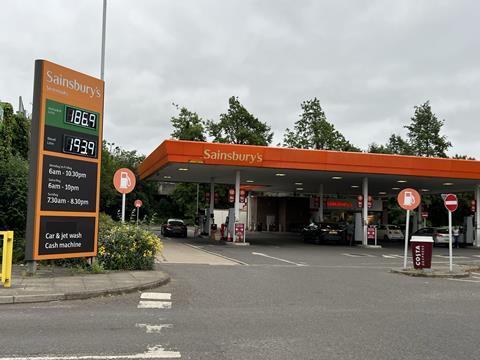 Fuel prices continued their inexorable rise over the weekend, with the average price of petrol reaching a new record of 188.7ppl on Sunday.
RAC fuel spokesman Simon Williams said: "More than five weeks of successive record prices has caused a litre of unleaded to rocket 23ppl from 165.5ppl in mid-May. Diesel also climbed to another all-time high on Saturday with a litre reaching 196.1ppl. A full tank of petrol for a 55-litre family car now costs nearly £104 (£103.79) while the diesel equivalent is almost £108 (£107.83).
"This is yet more bad news for drivers, particularly with this week's rail strikes leaving many people with no choice but to use their cars. But looking at the wholesale cost of petrol, which has settled due the oil price falling, petrol pump prices really should not continue to rise, if anything they ought to begin reducing. Sadly though, diesel looks destined to head rapidly towards an average of £2 a litre which would make a full tank £110.
"We strongly hope the extent of the rises seen in both fuels will finally force the Government to take action to ease the burden on drivers by further cutting duty or lessening the punishing impact of VAT which currently accounts for 31ppl on petrol – 6ppl more than it was before the Ukraine war began."
| Date | Petrol | Diesel |
| --- | --- | --- |
| 12/06/2022 | 185.04 | 190.92 |
| 13/06/2022 | 185.44 | 191.21 |
| 14/06/2022 | 186.59 | 192.48 |
| 15/06/2022 | 187.01 | 193.30 |
| 16/06/2022 | 187.51 | 194.17 |
| 17/06/2022 | 188.15 | 195.33 |
| 18/06/2022 | 188.50 | 196.10 |
| 19/06/2022 | 188.70 | 196.06 |