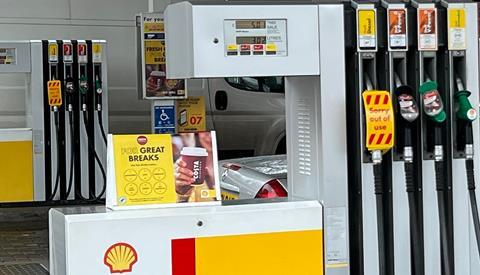 Fuel shortages returned to Kent at the weekend thanks to the actions of protesters. Members of Extinction Rebellion and Just Stop Oil have been blocking access to oil terminals in London, Essex, Birmingham and Southampton since Friday, which has prevented some deliveries getting through to forecourts.
The action has gradually diminished over the weekend - 10 sites were disrupted on Friday, four on Saturday and three on Sunday - but the Esso terminal in West London, was besieged by protesters at 4am today (Monday, April 4). Esso's other fuel terminals were said to be operating normally.
Esso released the following statement: "A small protest is currently underway outside our West London fuel terminal, one of our five fuel terminals. While we respect the right to peaceful protest, our priority is the safety of our people, our neighbours, the protestors and our operations.
We are working with the Police on site to ensure that safety is maintained. We empathise with anyone from the local community experiencing any inconvenience resulting from the actions today of this group."
Michael Clarke who owns Sherlodge Garage in Chatham, Kent which has Shell fuel, had to close early on Saturday. On Sunday just his shop was open – all because a delivery that was due on Friday had not got through. "We got our Friday delivery today (Monday) so we're open again for fuel. Luckily we have not been too busy so we are coping. I am very worried about it because I had another delivery due on Saturday, which I am still waiting for, and I have another due on Wednesday. Who knows when I will get them?"
Michael gave the protesters short shrift, saying they should all be locked up.
Also in Chatham, Esso Robin Hood ran out of fuel at the weekend. The site remained opened and received a fuel delivery today (Monday).
Further south, staff at the Applegreen in Ashford, Kent said they ran out and did close the site. One member of staff told Forecourt Trader that they got their fuel from Reynolds in Thurrock but drivers hadn't been able to get through. The Applegreen re-opened after fuel was delivered on Sunday.
Also in Ashford, the Sainsbury's forecourts had long queues for fuel, which backed out onto the main road on Saturday. On Sunday the site had just diesel at its pumps.
Further north, the Northampton Chronicle reported that some sites in Northampton, Wellingborough and Kettering had closed because they had no petrol or diesel thanks to the protesters' actions.