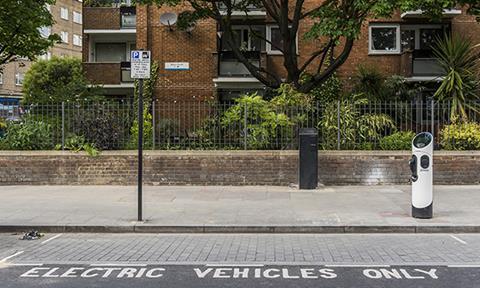 The RAC is backing a new national campaign to speed up the switch to electric cars by removing many of the barriers currently facing drivers.
FairCharge, which is spearheaded by automotive journalist and electric car ambassador Quentin Willson, aims to ensure the environmental, economic and social benefits of the electric car revolution are properly harnessed.
It will try to push key EV issues to the forefront of the political agenda such as the cost, availability and speed of charging as well as battery range and the affordability of switching to an electric car.
The first focus will be tackling the current VAT policy where EV owners who can't charge at home pay four times more tax for their electricity from public on-street networks.
Currently VAT on domestic electricity is charged at 5% whereas those using public charge points have to pay 20% VAT. FairCharge and the RAC believe this is an unnecessary barrier to switching to an electric car for the 38% of people who aren't able to charge an EV at home as they would have no choice but to rely on the public charging network.
FairCharge will also campaign to ensure electricity at public charge points is priced fairly.
FairCharge will also campaign to:
ensure the UK has the right EV-related policies for drivers, the environment and the economy
ensure the UK delivers a future-proofed high-speed public charging network to enable business use of EVs and that as many UK drivers as possible have easy access to a high-speed charger
make buying an EV more affordable by promoting and encouraging low-cost funding options for both new and used EVs so they can be driven by the widest socio-demographic groups possible
encourage the Government to assist private charging providers in building extensive and reliable charging networks through a range of support mechanisms, expedited planning permissions and other concessions on charging builds, equipment, cabling, groundworks and power supplies
help educate and inform consumers in all aspects of EV ownership, dispel myths and promote new incentives to hasten the adoption of EVs by both the public and business.
RAC director of EVs Sarah Winward-Kotecha said: "The UK's journey to zero-emission driving is now well under way, but it's vital that the switch to electric happens as quickly and efficiently as possible. There are many issues with public chargers such as cost, availability, reliability, speed of charging and ease of payment, which have the potential to either accelerate or slow down EV adoption depending on how they are handled. Our decision to support FairCharge is all about making sure that charging provision in all shapes and forms is both fit for purpose and fair.
"We also know from our research that drivers have concerns about going electric beyond charging, so we are pleased to see that FairCharge will be working to make driving an EV accessible to all as well ensuring the UK economy and society as whole benefit from the transition to electric driving."
Quentin Willson added: "It's great to be working with such an iconic brand like the RAC which has drivers' interests at its very core and is already doing so much to encourage drivers to make the switch to electric. One of FairCharge's first missions is to stop those who use public charge points having to pay VAT at 20% in stark contrast to the 5% rate on domestic electricity for those who are fortunate enough to be able to charge at home. This isn't just unfair, it's a policy mistake that will hinder EV take-up and impact on exactly those who we want to see enjoy the benefits of an EV."
On February 1 FairCharge held a reception at the House of Commons for MPs interested in finding out more about the campaign. In addition, Quentin Willson has started a petition on Change.org calling on the government to do more to help make electric vehicles affordable for everyone and put in place a national charging network so that drivers can be confident of life with an electric car.