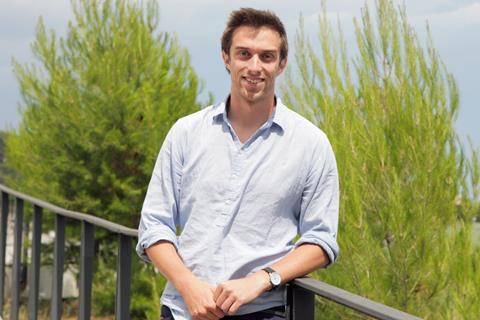 Rightcharge has launched what it claims is the UK's first and only electric vehicle (EV) energy tariff, home charging and installation online comparison service.
The free-to-use platform enables leasing companies - as well as franchise dealerships and independent retailers - to offer motorists a tailored comparison of home charge points and energy tariffs designed for electric car drivers, combined with recommended installers for the charger.
Rightcharge's online tool (Rightcharge.co.uk) enables retailers to provide their customers with a comprehensive EV home charging package, designed to help them get the best deal and taking the hassle out of the process, by offering 'an all-in-one solution' for everything a driver needs to charge at home, comprising:
• Home EV charger comparison – Rightcharge compares the widest range of smart chargers on the market today, matching them to drivers' individual needs. Some drivers focus on cost, while others focus on technology or aesthetics – there is no one-size-fits-all – and Rightcharge finds the best options to compare. By choosing the correct home charger and energy tariff, drivers can save more than £200 per year on energy bills2.
• Installation provider – Rightcharge has built a UK-wide network of over 30 of the UK's best installation companies, all of which are government-approved to safely install home EV charge points. By connecting drivers with trusted local installers at the best price, customers can save up to £110 on home charging installation costs3. Rightcharge monitors the performance of all partners through customer feedback to ensure the best customer service.
• Energy tariff comparison – Rightcharge claims to be the first and only comparison service to consider a customer's EV when comparing energy tariffs. By asking questions about the homeowner's car and displaying specialist EV tariffs – something that no other energy comparison site currently does – Rightcharge finds bill payers the cheapest and greenest energy tariffs on the market, that will ensure their EV is charged at the lowest cost possible.
"Ten million people will switch to an electric car in the next 10 years," says Charlie Cook, founder and CEO of Rightcharge. "Giving these customers choice, benefits both the customer and the retailer, and we're here to help any partner that would like to do just that. By working with Rightcharge, our partners have instant access to the UK's only all-in-one comparison service for home charging."
"It really is a win-win. Leasing companies and car retailers can stand out from the competition as zero emission motoring experts and benefit from an additional revenue stream, while drivers can find the best charge point and energy tariff tailored to their needs, saving hundreds of pounds every year."
The launch of the online all-in-one comparison service follows a successful pilot programme with JustEVs, a specialist supplier of battery electric vehicles, and Newmarket Motoring Company, a vehicle leasing specialist, which have become the first car retailers to partner with Rightcharge.
Jeremy Whittingham at Newmarket Motoring Company, said: "Because Rightcharge offers a fair and independent comparison service with well-chosen installers, we know customers are getting the best service possible and, as a result, we can confidently offer customers the complete EV solution – from EVs to home charging, and even energy tariffs."