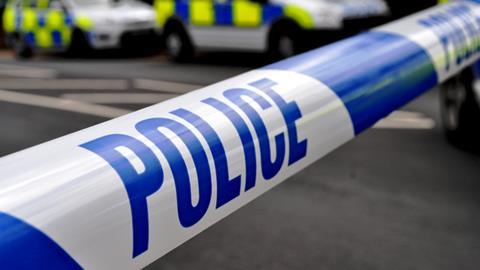 Two Tesco Express forecourts in separate parts of the country have had to close for repairs after ram raiders caused extensive damage to them.
In Kent, detectives are appealing for information following an attack that caused significant damage at the petrol station in Larkfield.
A vehicle was deliberately reversed into an entrance of the Tesco Express store in London Road, during the early hours of Tuesday 31 August.
The store was closed when the incident happened, and Kent Police was called to the premises at around 2.25am.
A black Landover was left at the scene with its engine still running and has since been identified as stolen.
It is believed the suspects left in a second vehicle, described as a black or grey Jaguar, and enquires are continuing to establish what may have been stolen from the store.
A statement issued by Tesco said: "Our Larkfield Esso Express store remains closed following a robbery last night which has caused significant damage.
"We're working hard to get started on repairs so that the store can re-open but it will likely remain closed for a number of weeks."
Detectives are asking anyone with information, or who may have seen anything suspicious, to call 01622 604100, quoting reference 46/161908/21, or they can contact Crimestoppers anonymously on 0800 555 111, or by using the online form on its website.
Only hours later, in Hampshire, police were called at 4.22am to reports of a burglary at the Tesco Express on Reading Road in Yateley.
Officers arrived at the scene and discovered a window had been smashed by a vehicle and three cash registers had been stolen from the premises.
A witness described seeing two male suspects. One was wearing a black baseball cap and black clothing.
The second suspect was wearing a black beanie, a balaclava and camouflage-style clothing.
Anyone with information can call Hampshire Police on 101 or report online, quoting reference number 44210347346.
A Tesco spokesperson said significant damage had been caused, adding: "We're working hard to get started on repairs so that the store can re-open but it will likely remain closed for a number of weeks. We're sorry for the inconvenience this causes for our customers."