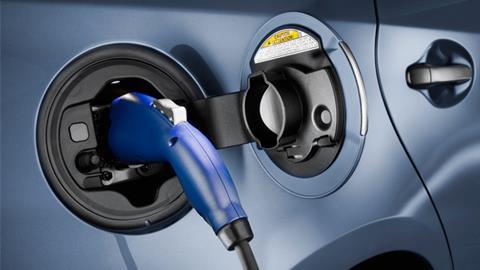 The UK is the seventh most expensive country in Europe to charge an electric car costing on average £11.75 per charge, according to research by an Irish website, Switcher.ie.
After researching charging costs in 38 countries it found Germany was the most expensive at a cost of £16.34 for a full charge or £5.35 for sufficient charge to travel 100km.
Denmark, Belgium, Ireland and Spain were the other four countries in the top give for the most expensive charging.
Ukraine was the cheapest country in Europe, with a full charge costing just £2.48 or £0.82 for 100km. The average cost to fully charge an EV in Europe is £8.65, £3.07 less than in the UK.
Eoin Clarke managing director of Switcher.ie commented: "It's incredibly promising to see the sale of electric cars increasing across Europe. Not only is the increase fantastic news for the environment but it could also be great for your wallet. If you're considering getting an electric car but aren't sure where to start, do your research into different schemes and incentives your country offers. You want to make sure you're getting the best deal and maximising your savings.
"The price of electricity hugely varies across Europe, but that doesn't mean you're stuck with huge bills even if you do live in a more expensive country. For those who can, switching energy suppliers could save you a huge amount of money, especially when you start charging your electric car from home. Take a look at different types of tariffs to see if you could slash your bills by only charging your car on a certain day or at a specific time."