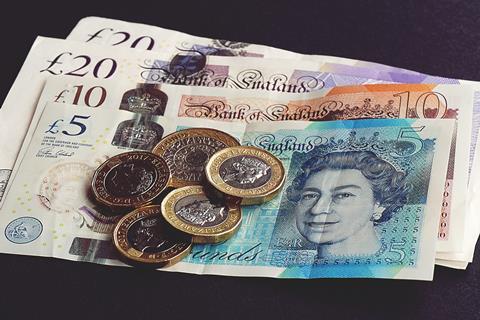 Cash looks set to bounce back as new research suggests a high consumer demand and retailer necessity, despite cash "mistruths" that have circulated during the pandemic, according to cash-handling specialist Volumatic.
The company claims research shared during its 'Cash after COVID' webinar, dispelled the myths surrounding cash safety and presented insightful data that indicates its continued importance in society.
During the event thought leaders from the Bank of England, Coop Food Group, Enryo, Cash Essentials and Vaultex offered "encouraging news and research-backed expertise to the many leading UK retailers in attendance", according to Volumatic, which has sought to debunk many of the myths surrounding cash during the pandemic. Key speakers shared data that highlights the safety of cash and that there is no known evidence of cash transmitting Coronavirus.
Research showed that 83% of retailers will always accept cash in their stores, and 70% of consumers want to be able to pay by cash in the future. Data shared by the Bank Of England in the webinar also backs this up as 97% of people still carry cash on them, with the value of cash in circulation continuing to grow.
"Our Cash After COVID. event was incredibly well received with many leading UK retailers joining the event," said James Harris, managing director of Volumatic. "The number of high-profile key speakers, guests and brands in attendance show that cash is still very much at the forefront of retailers' plans.
Looking to the future of cash, speakers also shared key information regarding the new £50 polymer note, with a high proportion of retailers feeling comfortable with accepting the new polymer note when it is released in 2021.