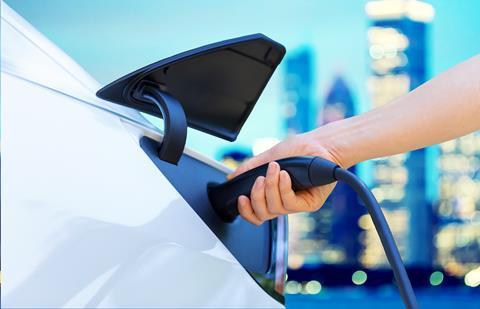 NewMotion, a smart EV charging solutions specialist and a Shell group company, has been selected by fleet management company LeasePlan as a preferred EV charging supplier for Europe.
NewMotion says the partnership with LeasePlan is a significant step in supporting the global ambition of Shell to operate more than half a million charge points for businesses, fleets, at retail sites and customer's homes by 2025. Under the deal, NewMotion will provide LeasePlan customers with EV charging solutions at home, the workplace, and on the go.
LeasePlan has approximately 1.9 million vehicles under management in over 30 countries. As a founding member of the EV100, LeasePlan claims to be an industry leader in the transition to zero emissions mobility and has set itself the ambitious goal of achieving net zero tailpipe emissions from its entire funded fleet by 2030, in support of the Paris Agreement. NewMotion supports LeasePlan with the installation of charge points, back-office technology for controlling its charge points and a charge card to access public chargers.
Earlier this year, NewMotion reached its 200,000 charge point milestone in 35 European countries, doubling the number of charge points across its public charging network in just two years. Now, with NewMotion as a partner, LeasePlan customers will have access to one of the largest charging networks in Europe, described as a 'seamless and care-free charging experience on-the-go' at hundreds - and in the near future even at thousands - of ultra-rapid chargers at Shell service stations and locations with destination charging all over Europe.
LeasePlan says customers will also benefit from having access to online tools that provide real-time information on availability, as well as the charging speeds of public charge points. All solutions can be tailored to fit any customers' needs and as an added bonus, lease drivers will be automatically reimbursed for the entire cost of all charging sessions with NewMotion, helping to lower the total cost of EV ownership and in turn making ownership more accessible. And for their on-the-go charging needs, EV-drivers will be equipped with the LeasePlan co-branded charge card and app powered by NewMotion, providing drivers with access to public charge points in over 35 European countries.
Melanie Lane, CEO at NewMotion said: "We're really excited to support LeasePlan, one of Europe's largest players in leasing, in their efforts to scale up e-mobility. Over the past ten years, we have seen more and more people switching to EVs, along with an increased interest from companies to facilitate this. To make the transition seamless for both businesses and their employees, companies need a smart charging ecosystem that helps them to monitor and control their charging. We're proud to support LeasePlan in achieving its net zero target for its fleets by 2030."
The first phase of the roll-out will see LeasePlan customers in the UK, Germany, Norway and Sweden benefit from NewMotion's charging technology, before a roll-out across other European markets. As a Shell Group company, the continued growth of NewMotion's operated charging network and partners will support the company's ambition to operate more than 500,000 charge points for businesses, fleets, at its retail sites, and customer homes by 2025.