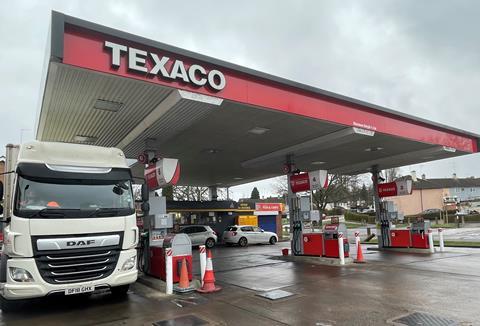 Our mystery motorist on a mission at Ascona, Parker Drive
Location: Ascona, Parker Drive, Leicester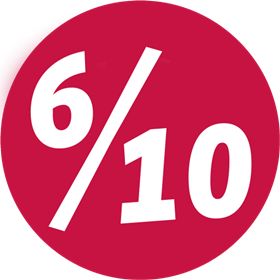 Time of visit: 9.45am
Kerb appeal: The site is on a busy junction and I didn't see it until I was virtually on top of it. However, the bright red Texaco branding on the canopy and the pole sign made it easy to identify. There was lots of signage alerting drivers to the fact that they could save money on fuel with the Texaco app.
Pump action: There were six fuelling positions; all clean and tidy. I filled up and went in the shop. I was asked to pay straight away – before I did any other shopping – to prevent an alarm going off on the tills. However, the staff were very polite and I understand why they asked, but it doesn't really encourage further shopping.
Store style: It's a small Nisa Local store. Signage by the door stated: Open 24 hours a day, seven days a week; Proud to stock Coop; Hot food to go; Costa Coffee; Amazon lockers; Chilled beer and wine; ATM; Lottery inside. Next to this was a big sign that said: World Wines.
On a mission: I had started out early that morning so was looking for some breakfast. Unfortunately I didn't find any at this site. They were having a delivery when I pulled up and so I don't think I saw the site at its best.
I had noted the 'hot food to go' sign on the outside of the shop so thought I'd get a pastry of some kind but they didn't have any hot food at all. There was a Costa Coffee machine and next to that a sign that said 'food to go' but there was a cage of stock in front of it. All I could see on the shelves behind it were soft toys.
This site does have a fish and chip shop next to the Nisa Local but at 10am that was obviously not open. I am guessing the fact that there is a fish and chip shop is the reason why there is no hot food to go but what about when the chip shop is closed?
There was food to go in the chillers – basically sandwiches, rolls and a few Ginsters pastries.
There was a good range of bagged confectionery, with many bags priced at £1.
Some of the merchandising was a bit haphazard with stock in cardboard boxes saying £1.10 but pos material saying £1.
At your convenience: There was no customer toilet.
Open all hours: 24-hour opening.
Anything else: I didn't really notice any Coop branded products, which I thought was a shame. But they may have been hidden behind the cages of products. The shop has an ATM inside and Amazon lockers outside.
Thumbs up for:
Polite staff
Confectionery range
Thumbs down for:
No toilet
No hot food