Mystery motorist on a mission - Abbiecraig services, Freuchie, Fife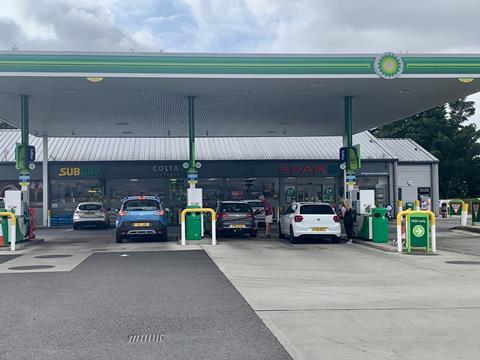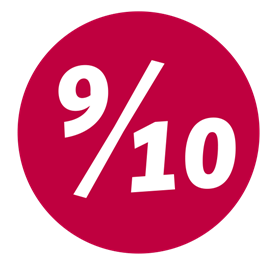 Time of visit: 10.30am
A bit of background
Abbiecraig Services should be well known to readers of Forecourt Trader as for the past two years this very well- run site has taken the Best Site in Scotland (4mlpa plus) prize at the Forecourt Trader of the Year Awards.
Kerb appeal
The site is well communicated via a BP-branded pole sign, which also advertises Spar, Subway, BP Ultimate, BPme rewards, Costa Express and AdBlue.
Pump action
A smart canopy houses BP pumps (with premium and standard fuel available from each) plus there is an HGV-only pump just to the right of the canopy. AdBlue is available from two pumps. Everything is in good working order.
Store style
This is a very well laid-out, smart Spar-branded shop. Aisles are wide and everything is easy to find.
On a mission
My stop at Abbiecraig was for a 'comfort break' and for a late breakfast/brunch.
If I had wanted a cooked breakfast/brunch I was in the right place to buy items and take them home to cook. They had 'The Wee Belter' breakfast pack, sliced sausage, bacon and black pudding - all of which looked great.
For my on-the-go breakfast there were convenient products aplenty. These included the usual Muller yogurts as well as lots of Nomadic Yogurt & Oat Clusters. There were also lots of fruit pots.
Juice was sorted thanks to small bottles of Tropicana as well as Copella apple juice and Spar-brand smoothies.
There was a stand from Healthier Scotland that encouraged consumers to 'Love life… eat well' However, only the top basket had fruit in it – two bunches of bananas.
There was a good range of sandwiches on display including Egg & Bacon which is ideal for breakfast.
Coffee was available via two Costa Express machines with muffins, flapjacks and sweet treats positioned next to them. At the till area there was a display of cakes and pastries but no Danish pastries – perhaps they are not popular in Scotland? A hot display had sausage rolls and pies.
Breakfast alternatives were available including the Fuel protein breakfast drink and protein bars.
The Spar shop also has a Subway counter and, of course, you would be hard-pressed not to find something for any meal occasion/taste there.
As for my comfort break, the toilets were immaculately clean but there was no hand soap. This was pointed out to a member of staff who promised to get it sorted.
Open all hours
This is a 24-hour site.
Impulse buys
It was hard not to make any impulse buys thanks to the Spar Deals everywhere. These included some great offers.
Anything else?
The shop has 5m of chilled alcohol as well as a 4m glass-fronted cabinet that displays an impressive range of top-notch whisky and gin.
Outside there is plenty of parking, with lovely views out over the countryside.
This is a site which I'm sure everyone would like on their doorstep.