Our mystery motorist on a mission visits Circle K-branded Centra Mallusk Service Station in Mayfield Link Newtownabbey, Northern Ireland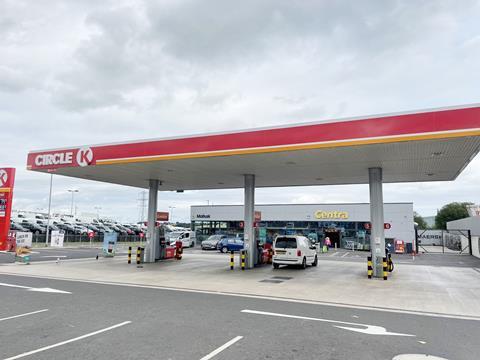 Centra Mallusk, Mayfield Link, Newtonabbey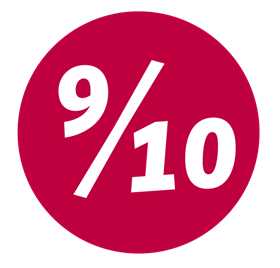 Time of visit: 10am
Kerb appeal
The site is easy to spot thanks to its strong branding.
Pump action
It's a Circle K forecourt with bright red, orange and white branding. It's well laid out, smart and clean. Fuel prices seem competitive. The vacuum machine was out of order.
There is a lot of sustainability signage around the site including the fact that Centra is embarking on a tree-planting exercise and that its Frank and Honest coffee cups and lids are now 100% compostable.
There is plenty of parking.
Store style
It's a Centra-branded store. The outside has the yellow Centra fascia on a grey background and big glass windows.
Inside it's very spacious with wide aisles and displays placed at an angle. It has an open ceiling with loads of spotlights.
On a mission
I was looking for a late breakfast/early brunch and was not disappointed!
Straight away I spotted a display of foil-wrapped Bacon, Sausage & Egg Wraps.
The Frank and Honest coffee area was tidy and well stocked up. There was also a good choice of drinks in the chillers including juices and chilled coffees.
There was a big display of bagged scones, pain au chocolat and croissants. They looked like they were either thaw-and-serve or bake-off items. However, many of them were reduced and these types of products need to be fresh.
There was a chiller with yogurts, overnight oats and milk drinks.
The piece de resistance was the hot food serve-over area where you were greeted with the message: 'Morning Noon & Night. Always Made Fresh for You'. Big screens across the back highlight products and promotions.
At the counter, I had the choice of creating my own sandwich, having a chopped salad bowl or wrap, having something from the rotisserie chicken or choosing from a vast display of breakfast items (sausages, bacon, beans, fried bread, pancakes). Signage offered a Mini Fry (five pieces); Mayfield Fry (seven pieces) or Mighty Fry (10 pieces). Also available was the Breakfast Wrap, which is what I went for.
The staff could not have been more helpful. I chose bacon, egg and mushroom to go in my Wrap but was told I needed a fourth item so chose beans. Surprisingly – and deliciously – the egg was freshly fried for me. It was fantastic; especially at the price of £3.80. Wow! I don't think I have ever had a better breakfast at a forecourt.
At your convenience
The toilet was nice and clean. My only comment would be that it needed a mirror above the sink in there.
Open all hours
The site is open from 6am to 11pm on weekdays, and from 11am to 11pm at the weekend.
Anything else
I assume the people of Northern Ireland love their cakes because everywhere I looked there seemed to be a display of cakes. The Butterfly Buns were really tempting!
There was also an attractive display of Yankee Candles at what looked like a very competitive price.
The shop also has a delightful Mood ice cream counter by the till area. It looked really nice but the timing of my visit meant it was a little early for ice cream!
Thumbs up!
Choice
Staff
Customer care
Thumbs down!
Out-of-order vacuums
Marked-down pastries