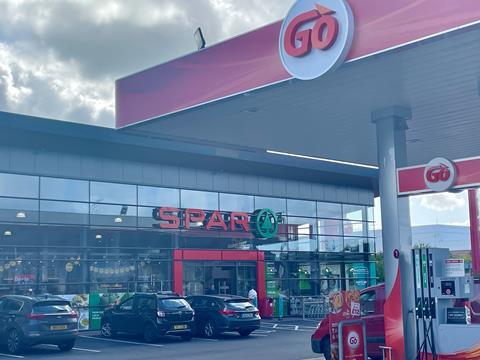 Our mystery motorist on a mission visits McCullagh's Classic Service Station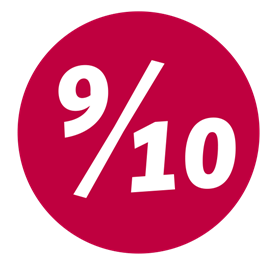 McCullagh's Classic Service Station in Omagh Co Tyrone
Time of visit: 4pm
Kerb appeal: The forecourt is easy to see thanks to the Go pole sign which is different to regular pole signs in that it has a curved design which really makes it stand out.
Pump action: The Go forecourt is compact but looks impressive thanks to the branding and the curved edges of the canopy.
The site endeavours to be the cheapest for fuel in the area.
As well as the usual petrol and diesel, home heating oil is available at the pumps.
There is Calor gas as well as a Go Solid Fuels to Go bunker.
Pos is used across the forecourt to communicate what's inside the store.
There are plenty of car parking spaces.
Store style: This site has a very impressive Spar store.
The Meal Inspirations section includes everything from fresh meat to ready meals and it all looks very appetising. The range includes McCullagh's own brand meal solutions.
There was a great value 'Any 3 for 12' deal across a lot of the products. There were a few gaps in one part of the chiller.
There were lots of special offers across the store including on big brands such as Lucozade Sport and Pepsi Max.
The drinks-to-go chiller had merchandising where if you take one bottle or can, the next one comes forward – simple but very effective and not seen enough across forecourts.
The food-to-go chiller was filled with all sorts of different options including fresh fruit pots, Overnight Oats and Yumbits which are made from oats and dates and provide slow-release energy. The food to go also included Delish sandwiches and wraps and Classic's taco pasta and salads.
Other chillers were rammed with products promoted by Spar's 'There for deals'.
The Spar brand was highlighted with pos that read: Cutting cost not quality.
There were a few gaps on shelves.
The store has a smart-looking Barista Bar coffee station where you can get coffee, tea and pastries.
There are Coca-Cola and Tango Frozen machines near the tills as well as a fridge dedicated to Red Bull.
On a mission: My mission at this store was a late lunch/early dinner. I fancied something hot and was in luck as the store has a Classic Chippy. It made a nice change from all the Greggs and Subways typically found on forecourts. I also noted that it was open until 11pm, which was impressive.
I had chicken goujons and chips and went for barbecue sauce to accompany them. A good choice as the sauce was zingy and spicy and gave the dish some oomph. It was delicious.
The person I was travelling with chose a more healthy salad and had tuna and sweetcorn and potato salad – which was apparently also very good.
We sat inside and ate; there was plenty of seating.
I decided to take advantage of everything Classic had to offer so followed my meal with an ice cream. I asked the girl who served me for chocolate sauce – she gave me strawberry but it didn't matter and I still really enjoyed the ice cream.
The staff across the store were very friendly and really helpful.
Anything else? There was a separate Classic off licence. And inside the store, there was a free-to-use ATM.
Self-checkouts (three) were highlighted by big stickers on the floor near the tills.
Next to the fresh produce was a 'Rooted to the community' Spar mat which I thought was a very effective piece of communication.
There was no toilet roll in the ladies toilet. When I pointed it out to staff, they saw to it immediately.
SCORING
Thumbs up for:
• Classic Chippy
• Food to go
• Friendly staff
• Excellent store
Thumbs down for:
• A few gaps on shelves
• Dead/dying plants outside the store