Jac Roper looks into communication problems with Menzies Distribution; plus a special offer on a staff security system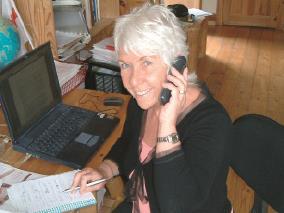 Can you bet on Menzies?
News wholesaler Menzies Distribution has come in for some stick from Stanley Kydd, who has three sites in Newtownards, County Down.
The Northern Ireland Executive agreed to implement a 'circuit breaker' for a fortnight from late November last year to try to halt the spread of the coronavirus, meaning all non-essential shops had to shut.
So Stanley duly wrote to Menzies: "This is to confirm that, due to the forthcoming lockdown in Northern Ireland which is due to commence on Friday 27th November 2020 for two weeks, I will not require my allocation of Betting Shop Display from 27th November 2020 until 11th December 2020."
And he added: "In fact it would be safe to say that no newsagent will require their allocation as ALL bookmaker shops are closed for this two week period."
Menzies did stop his supplies but after they resumed he got six copies of the magazine – which are on firm sale – instead of the five he ordered.
He wrote to them again asking why he was sent six copies and he also queried why it took over 10 minutes to get through to a customer representative on the phone.
He did get an apology and was told his account would be credited. Menzies also claimed to have been "experiencing high call volumes" on the day in question.
This cut no ice with Stanley. "The time to notify Menzies of their mistake was nearly 18 minutes which cost me more than the (£5.65) credit I was claiming. They should have a system in place whereby a customer can leave a message instead of having to wait over 10 minutes."
Betting shops once again closed in Northern Ireland from Boxing Day so this particular issue hasn't happened since. But another one that won't go away is carriage charges.
Stanley says: "One of my biggest gripes is the cost of our delivery charge. I cannot understand why the cost is not incorporated into the price that the customer pays for the paper. Everything else I stock is delivered this way; for instance, when I sell a tin of beans price-marked at 99p, I will have had them delivered by the wholesaler with no additional delivery charge."
When Menzies Distribution sent out its Valentine on February 14 last year advising customers that it would be putting its carriage charges up in April to compensate for the National Living Wage increases, a lot of newsagents got angry. As many pointed out, they too had to give their staff wage rises. And they couldn't just hike up their prices to make up for it.
Stanley concludes: "As I have said many times in the past, if I was to run my business similar to Menzies I would be out of business."
A special offer just for you
Security is never far from Sam Mavrou's mind. She is national accounts manager with Link Integrated Security Solutions Ltd. She called to tell me about the StaffGuard product and Conflict Management system, which is currently installed
in more than 15,000 stores across the UK.
This is how the system works: the StaffGuard controller is mounted on a wall at the back of the sales area and then connected and programmed into your IT or telephone network.
Each member of your staff is trained and given a remote fob or wristband that incorporates the StaffGuard alert button. If a staff member feels vulnerable to attack, or threatened in any way, they can press the alert button and activate the StaffGuard controller. This will then contact the Conflict Management Centre (CMC) and show that connection is being made by the flashing blue LED. Once connection is made, a static bright red LED will show to indicate this.
If your system also has CCTV built in, pressing the alert button will activate a video stream to enable the CMC operator to see exactly what's happening.
After swiftly assessing the situation, the CMC operator will respond with: "Security, which service do you require?"
At this point, most troublemakers will leave the premises, which will defuse the situation and enable you or your staff to end the call to the CMC. If the situation persists, they will immediately notify the relevant emergency service which will respond accordingly.
And, as Sam Mavrou points out, police will have to attend because it is a live incident. Crime prevention officers actually recommend the system and it saves you up to 20% off your employers' liability insurance.
It won't set you back a bomb either. There is a (discounted) £450 one off installation fee, then the l-ve monitoring fee is £100 a year. Phone 01623 649013 and ask for Sam Mavrou quoting Forecourt Trader reader offer.
Contact Jac Roper
You can email your queries, news and views to:
jac@roper-biz.co.uk
or call:
020 8502 9775