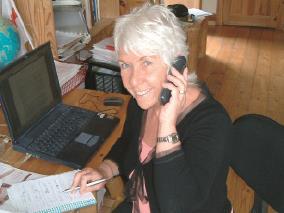 THESE DEALS WERE A WASHOUT
I was contacted by a retailer who wrote: "I am looking to develop a 4 bay jet wash with approx cost of equipment of £125k plus building costs to include a bespoke canopy to house jet wash bays and plant room, so £250k total. Ehrle has a jet wash system with a unique microbead foam development which can clean vehicles with no need for brush action."
So far, so good. Ehrle has a solid reputation for German efficiency and well-made equipment.
He says that his initial dealing had been with a guy who represents Ehrle in the UK adding: "Or that's how he presents himself. I have visited an Ehrle installation at a West Wales site called Robert Davies Motors, which is very impressive."
However, after talking to Robert Davies, he became uncertain whether he should go ahead and place the order which would require a large upfront deposit. He asked whether I had had any other complaints from readers about the agent/employee from Erhle UK. I had not…at least not until I spoke to Robert Davies himself.
He does indeed have a very impressive system and has no complaints about the equipment which he upgraded two years ago. At the same time he handed over his old equipment, worth £20,000 to the agent as part of a trade-in deal. To this day he has never seen a penny of the £20K.
Robert sent a solicitor's letter which said that their client had entered a contract for the installation of a new touchless car wash system for £120,000 plus Vat. Then, in a verbal contract between Robert Davies Motors and Ehrle's representative, it was agreed that the agent would purchase the used Ehrle Micro Powder Twin car wash system for £20,000. The letter demanded payment or the return of the equipment. It got no response.
Robert also pointed me in the direction of Justin Smart who runs Stans Superstore in Oswestry, Shropshire, who also had a run-in with the agent.
Justin has been a customer of Ehrle for some years. He originally purchased a Smartwash Electro Baujahr and says: "I could have bought cheaper but wanted to deal with a top company and knowing German values I was very happy with my purchase."
Justin decided to complement his system with a new vacuum and air/water tower, both contactless.
All he got was the vacuum cleaner and he has now been waiting for two years for £6,150 + Vat worth of air/water tower and two contactless systems.
He says he was also required to settle two official invoices for servicing which amounted to £1,396. "I was told that any other jet wash servicing company I was to deal with would not be supplied parts for my machine unless this bill was paid. I therefore had to pay it."
He wrote to the company expressing his dismay at being swindled out of more than six grand for equipment that was quoted to him on an official Ehrle email address.
Ehrle GmbH wrote back saying that unfortunately it couldn't vouch for the "private actions of our employees" and telling him to deal with the employee directly.
As Justin puts it: "This guy needs dealing with and Ehrle need to take responsibility as he was hiding behind the Ehrle brand when he originally quoted for a new vacuum and and air/water tower both with contactless. This was supported by the emails coming from an official Ehrle email address that he was using. I am really mystified how [he] is getting away with this and Ehrle are letting this happen."
I wrote to Ehrle explaining who I was and asking for an official response. I know it was received because I asked to be notified when it arrived and subsequently got a 'read' from them. However, the deadline came and went and I sent another email asking if the response was to be a 'no comment'. I know that arrived too but I did not receive a reply.
As Robert says, if Ehrle cannot vouch for the actions of the agent/employee, then they should stop him driving a van with Ehrle livery and wearing Ehrle workwear and using an Ehrle email address.
Both Robert and Justin think that the guy was acting fraudulently and are considering reporting him to the police although they have been somewhat hampered by his slippery habit of creating and folding companies. Both also mentioned they knew of others who have, like them, been taken for a ride.
A new nifty fifty puts in an appearance
Hopefully you will have heard from your ATM supplier of any adjustments required to dispense the new £50 polymer note.
When the new twenty first appeared last year the good news was that it was, according to the Bank of England, its most secure banknote yet, boasting two see-through windows and a two-colour foil to help thwart counterfeiters.
But the bad news was I knew of several retailers who had problems with the new note dispensing properly.
The new fifty, which appropriately depicts computer whizz Alan Turing (enigma code cracker extraordinaire in World War 11) is said to be very hard to counterfeit. But do make sure you run your staff through all the security features, just in case.
It's also appropriate that Alan Turing is featured as he was gay, making this the first time the Bank of England has produced a 'woke' note.
Contact Jac Roper
You can email your queries, news and views to:
jac@roper-biz.co.uk
or call:
020 8502 9775