Cadbury has launched a nationwide competition in stores this summer, giving consumers the chance to solve the flavours of two new delicious Mystery Bars.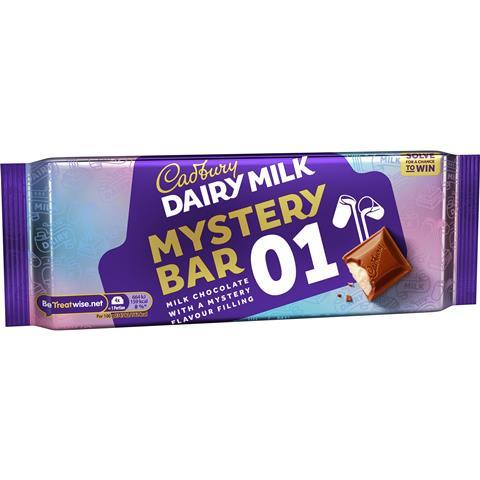 The brand is inviting shoppers to become flavour detectives for the chance to win a mystery prize worth £5,000. Cadbury Mystery Bars 01 and 02 will be available in 43g single bars and 170g tablets.
Consumers enter the competition online: www.mysterybars.cadbury.co.uk (which can also be accessed via a QR code on-pack). The promotion is being supported by a consumer campaign including in-store support, digital, out of home, social media, audio and PR.
Pippa Rodgers, brand manager Cadbury Dairy Milk at Mondelēz International, said: "We are incredibly excited to launch this new competition from Cadbury Dairy Milk and challenge the nation to solve the flavours of Cadbury Mystery Bars. We can't wait to see the public's reactions and creative guesses as friends and family come together to solve the mystery flavours!"
"All I can tell you for now," Rodgers continues, "is that the two new bars are the nation's favourite Cadbury Dairy Milk but with a delicious mystery flavour filling for your shoppers to try and solve. All will not be revealed…yet!"
The two new Cadbury Mystery Bars flavours will be available until October. Retailers can visit www.deliciousdisplay.co.uk for more merchandising advice and information on further boosting the chocolate category in their store.