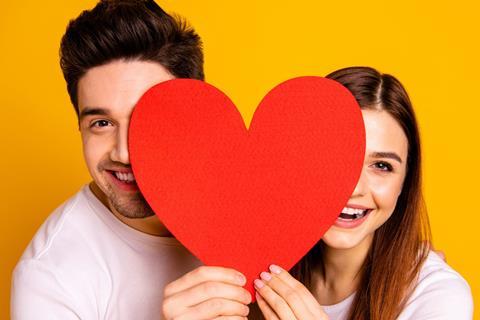 With the lockdown still underway, and many people on furlough or working from home, everyone seems to be looking for some reason for a little cheer. This month, we have Valentine's Day, and even the die-hard non-romantics among us might well get their heads turned for a chance of a little extra love in their lives.
According to comparison website, finder.com 76% of Brits will be celebrating Valentine's Day this year and they will be spending £23 each on gifts.
Typically, Valentine's Day is a busy day for pubs and restaurants as people enjoy special meals out with their loved ones. Obviously that won't be happening this year but with February 14 falling on a Sunday you can bet some loved ones will be treated to breakfast in bed, a lovely lunch or a romantic evening meal.
Finder.com found that 27% of people it surveyed will be getting a takeaway on February 14, 26% will be cooking a special meal, while 21% would be bingeing in front of a boxset.
The supermarkets have got the at-home Valentine's meal market well covered, especially Marks and Spencer. This year they have enlisted none other than Channel 4's First Dates' host Fred Sirieix to head their Valentine's campaign. Their 'Love is on the menu Dine In with Fred Sirieix' offer gives shoppers, a starter, main, side dish, desserts, chocolate and wine (enough for two people) for £20.
However, there's no reason why forecourt stores can't offer something just as good and even if you don't have resources for a special deal, you could 'love up' your 'meal for tonight' display with some hearts and recipe ideas.
I am probably not allowed to say this but typically it's women who remember Valentine's Day and look forward to the romance while many men don't realise the occasion is here until the night before or even the day itself. So why not help them by having displays or pos near the door or en route to the till?
Flowers and chocolates are the go-to gifts for Valentine's so make sure they are where everyone will see them. Another sales winner is bubbles – be it prosecco or Champagne – so put some signage up in your off licence section and make sure there are gift bags close by. Finally, even those people not buying a gift will often grab a Valentine's card. A small display by the till would be a good idea to help these consumers.