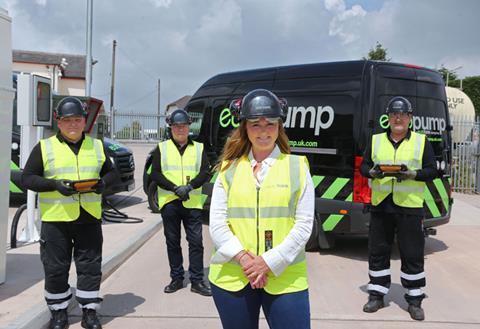 Eurotank Service Group is extending its fuel system maintenance and installation services to the fleet fuelling sector with the launch of Europump Maintenance for commercial customers.
The company has established an experienced team with a wealth of fleet fuelling knowledge spanning all environments and operations to build the commercial business.
Former Cameron Forecourt sales and marketing director Martyn Gent has taken on the role of business development manager, bringing with him Karen Walmsley as service contract co-ordinator and Ellie Nieuwenhuizen as group marketing manager. Darren Reynolds and Graham McAlister have joined Europump's nationwide network of pump service engineers, and Graham Webb is providing consultancy on QHSE in the commercial fleet fuelling sector.
Group managing director Edward Wheeler said: "We are bringing the UK commercial market a new supplier that can meet and exceed all of their requirements with our ability to manage all tank, pipework, pump and fuel management systems in house.
''Our strategy is to quickly create a nationwide coverage of specialist commercial fuelling engineers to provide the market with the dedicated service company it needs to look after this critical national infrastructure."
Europump's target for 2021 is to have a fully nationwide engineer coverage for the commercial sector to work alongside its national network of engineers for the retail sector.
We are already carrying out tank lining works at commercial fuelling sites that Martyn and Karen have secured, which is a positive sign that this investment will be of great benefit to the group and commercial fuelling operators," added Wheeler.