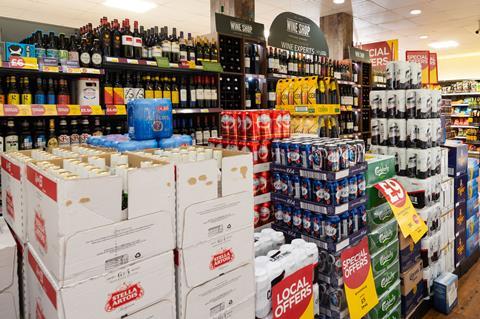 ACS has reacted to the introduction of additional tier 3 restrictions in Nottingham and the surrounding areas, expressing disappointment at the decision to ban off licence alcohol sales from 9pm.
The additional tier 3 restrictions, which will come into force today (October 30), affect the whole of Nottinghamshire (comprising the 8 districts of Ashfield, Bassetlaw, Broxtowe, Gedling, Mansfield, Newark and Sherwood, Nottingham and Rushcliffe). No alcohol sales will be allowed between 9:00pm and 5:00am on off licenced premises. Pubs and other on-trade premises will still be able to sell alcohol until 10pm, after which time they are required to close.
Data from the 2020 Local Shop Report shows that almost half (46%) of convenience stores in the East Midlands are open after 9pm.
ACS chief executive James Lowman said: "We are disappointed that these additional restrictions on the sale of alcohol after 9pm are being introduced in Nottinghamshire with very short notice, which will likely lead to confusion from customers and significant stress for colleagues in stores. There is a real risk that theft of alcohol will increase where it is not able to be shuttered or locked down, and we are extremely concerned about the increased risk of confrontation between customers and colleagues. Colleague safety and welfare remains our number one priority and we continue to encourage all incidents of abuse or violence to be reported to the police as soon as possible."
Simon Robinson, Conservative leader of Rushcliffe Borough Council, has committed to the measures being reviewed after 28 days.
A full list of the relevant restrictions in your area is available by searching for a specific location here: https://www.gov.uk/find-coronavirus-local-restrictions
ACS has made a poster available to retailers to help communicate the restrictions to customers, which is available on its website www.acs.org.uk.