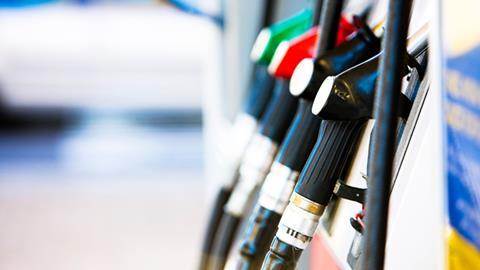 Suggestions that oil prices could rise to $100 a barrel because of a post-virus surge in demand have been dismissed as unlikely by Bloomberg Intelligence (BI).
Some analysts had forecast that post-virus demand growth added to spending cuts and underinvestment during the downturn last year could lead to an oil shortage and a surge in the price.
However, a new report by Bloomberg Intelligence (BI) suggests OPEC has 9.2 million barrels a day (mmbpd) of spare capacity, and there is the potential re-emergence of more US supply if the oil price edges higher.
It said: "A significant shortage of supply, due to lower spending and a rapid recovery in crude demand, could create a mid-term supply-demand disconnect. However, largely unutilised capacity suggests a near-term price hike to $100 a barrel is remote."
BI added that some signs of a recovery in demand and continued OPEC output cuts have driven up Brent to $63 a barrel – a 30% increase since December – though BI believes a much more significant and quick demand boost would be needed to create a supply gap sufficient to push the price close to $100.
Wide global vaccine rollouts and a revival of long-haul travel is essential to boosting oil demand closer to its pre-pandemic level – which appears unlikely this year. Jet-fuel demand could still be more than 50% lower in 1Q, BI analysis shows, having accounted for almost 8% of global oil demand prior to the pandemic.
BI analyst Salih Yilmaz said: "Non-OPEC output – which could come back online if the oil price stay high for a long period of time – combined with OPEC's near-record spare capacity, may keep the crude price in check.
"As last year's global output adjusted to the relatively low oil price, some higher-cost non-OPEC production came offline – mainly US shale, Canadian oil sands and the North Sea – which could re-emerge if crude keeps rising.
"If the US rejoins the nuclear agreement negotiated by the Obama administration, we calculate Iran's output could increase by almost 1.5 million barrels a day, adding to the abundance of available global supply."