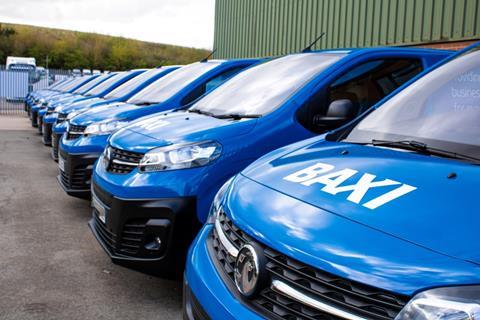 A company with 280 vans has started the process of electrifying its entire fleet of vehicles.
Heating and hot water business Baxi has taken delivery of its first batch of 10 all-electric Vauxhall Vivaro vans.
Following an agreement involving Baxi, Greenhous and Novuna Vehicle Solutions, the first batch of vehicles has now been delivered to Baxi.
The Vivaro Electric vans, which have a range of up to 205 miles and a payload of about 1,000kg, will be used by engineers maintaining heating and hot water products of Baxi's customers across the UK.
As part of the agreement, Novuna Vehicle Solutions has delivered initial driver training in conjunction with Vauxhall dealer Greenhous, educating them on the features and benefits of the Vivaro electric vans and will provide vehicle maintenance services.
The project supports Baxi's ambition to decarbonise its entire fleet and be carbon neutral across all its business operations by 2030.
Jon Lawes, managing director at Novuna Vehicle Solutions, said: "Handover of the first batch of Vivaro vans represents a landmark moment in this transformative project for Baxi's engineer fleet and reflects Baxi's ambition to future proof their business operations.
"By working together to support Baxi as they embark on their journey towards a complete zero-emissions fleet across the UK, we are helping them achieve their decarbonisation targets and look forward to building on our partnership demonstrating our expertise as a total assets solutions mobility partner."
Louise Murton, customer service director at Baxi, added: "This delivery is an exciting milestone on our transformation towards a fully electric fleet and is fundamental to working towards our sustainability targets.
"We are delighted to partner with Novuna Vehicle Solutions to introduce the Vivaro Electric to our fleet as part of our commitment to being a cleaner, greener business. We're working closely with Novuna and Greenhous to ensure drivers are fully trained to maximise the success of our EV rollout and demonstrate to customers that we're committed to a zero-carbon future."