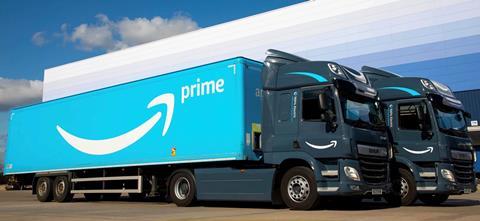 Uptake of electric and hydrogen HGVs continues to rise, representing 0.8% of the market in Q3 – the largest quarterly share of 2023, compared with 0.3% and 0.4% in Q1 and Q2 respectively, according to the latest new registration data from the Society of Motor Manufacturers and Traders (SMMT).
Demand for trucks grew by 14.9% overall in the third quarter of 2023, with 11,531 joining Britain's roads, representing the UK's sixth consecutive quarter of growth and the greatest number of new HGV deliveries in any quarter since the end of 2019.
The top UK region for truck investment continues to be South East England – where some of Britain's largest ports are located – with 2,438 new HGVs entering service there, accounting for more than one in five (21.2%) registrations. North West England and the West Midlands were the second and third hottest spots for HGV renewal, registering 1,599 units and 1,445 units respectively.
In 2023 to date, truck registrations have grown by 16.4% to 34,222 units, just 5% below 2019 levels – with registrations having increased in every quarter since Q2 2022.
While zero emission truck uptake has reached record levels, its share is still a fraction of the entire HGV market and the SMMT says the sector's transition needs to be accelerated given its time-critical ambitions. With new registrations of non-zero emission HGVs weighing under 26 tonnes due to end in 2035 – the same date as cars and vans – zero emission vehicles represent just one in 119 new trucks, compared with one in five new cars and one in 20 new vans.
The organisation says operators need confidence to make the switch but have acute concerns over the lack of public chargepoint infrastructure, given their dependence on commercially viable logistics in order to meet tight business margins.
Mike Hawes, SMMT chief executive, said: "The rate of zero emission truck uptake must increase, both drastically and soon – amid significant obstacles to the sector's transition. With just one public HGV chargepoint in the UK, a national plan for public and depot infrastructure is urgently needed to make fleet decarbonisation a reality for all operators, now and in the long term."