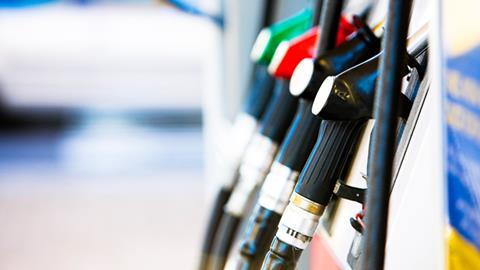 Cars running on synthetic e-fuels could be exempted from the EU's proposed ban on the sale of new internal combustion engine cars from 2035.
The Reuters news agency reports that it has seen a last-minute draft amendment from the European Commission that would allow sales of new cars with internal combustion engines after 2035 if they run only on climate neutral e-fuels.
It would create a new vehicle category in the EU for cars that can only run on carbon-neutral fuels.
Such vehicles would have to use technology that would prevent them from running if other fuels are introduced.
The EU countries and the European Parliament agreed the ban last year, but last month Germany's Transport Ministry lodged an objection, days before a final vote on the law was due to be taken.
According to Reuters negotiations between the commission and the German Transport ministry are continuing.
Brexit means any change in the law would not automatically apply in the UK, but current vehicle legislation runs in parallel with EU rules, meaning cars that are deemed to meet legal requirements in the EU also meet UK requirements.