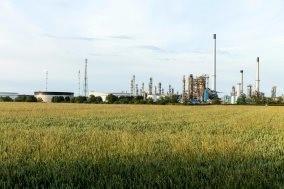 The Prax Group, owner of Harvest Energy, and a leading independent oil refining, trading, storage, distribution and retail conglomerate dealing in petroleum products and bio-fuels, has successfully completed the strategic acquisition of Lindsey Oil Refinery and its associated logistic assets in the UK, following the signing of an agreement in July 2020 to purchase the refinery from energy major Total.
The Total brand was relaunched in the UK by Harvest Energy last November.
Prax has also announced the appointment of Luc Smets as general manager of the refinery.
Covering a 500-acre site, and located five miles from the Humber Estuary in North Killingholme, North Lincolnshire, Lindsey Oil Refinery has an annual production capacity of 5.4 million tonnes. It is one of Europe's most advanced refineries, processing over 20 different types of crude including, petrol, diesel, bitumen, fuel oil and aviation fuels, which are transported across the UK and abroad by sea, road, rail and pipeline.
With a strong track record of integrating acquisitions and managing assets in the oil value chain, the Prax Group is a long-standing and trusted partner of Total. The acquisition of the refinery will bring about new investment, and underlines the Prax Group's determination to support the local economy and the wider community, whilst continuing to explore new business opportunities as part of its long-term growth strategy.
Sanjeev Kumar, CEO of the Prax Group, said: "Our long-term strategy is to be fully integrated across the oil value chain from upstream to downstream, and today marks the beginning of a new chapter for the Prax Group. The acquisition of Lindsey Oil Refinery is a natural progression for the Group, providing the opportunity to integrate the refinery and its associated product flows into the company's UK distribution and retail footprint, which operates under the Harvest Energy brand. This will create unique opportunities for synergies with existing Prax-owned assets, as well as demonstrating our ongoing commitment to building a reliable supply chain to meet the needs of our customers for many years to come."