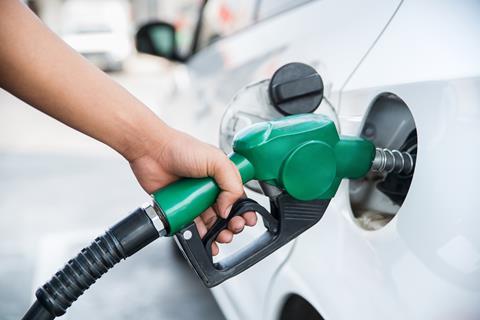 Oil industry experts have warned MPs to expect fuel prices will continue to rise and could reach 240ppl, with one describing the softening of oil prices in recent days as the "lull before the storm".
The statements were made in evidence to the Treasury Committee of MPs, which is investigating the economic sanctions that can be applied to Russia following its invasion of Ukraine.
Responding to a question about forecourt prices from Anthony Browne MP, Amrita Sen, director of research at Energy Aspects said: "Crude oil prices right now are about $110. It could easily go up by $50. Let us say there was just over a 50% increase; that is how much retail prices would go up, assuming that no tax changes were implemented by the government, because you can always reduce the amount of tax at the petrol pump."
Browne: said: "If taxes stay the same, do you mean that if it is currently £1.60 per litre for petrol, it would end up being £2.40?" Sen replied: "Around that much, yes."
Nathan Piper, head of oil and gas research at Investec, said "I share that view." He pointed out: "Half of the diesel price and half of the petrol price, roughly, is taxes – a mix of duty and VAT – so that is the bit that politicians can think about what they do with. Fundamentally, half of the price is the commodity price, and if the commodity price is going up, it is pretty much a one-for-one relationship, or almost, into the forecourt."
Asked how high prices could go, Piper said: "It depends on what the oil price ends up being. I think we are having a wee bit of a lull before the storm."
He said that if more stringent sanctions were imposed on Russia, and its five million barrels a day of oil was removed from the market, then prices could rise substantially.
He added: "For a consumer through 2022, they need to get ready for what could be continued increases in fuel prices."
Both experts agreed diesel was a key vulnerability because although British refineries produce enough petrol for the domestic market, the UK is a net importer of diesel. They emphasised that diesel is crucial to the economy because almost the entire trucking sector runs on it.
Piper said: "Russia exports about three million barrels of oil products a day, and one of the biggest ones is diesel. Europe imports 50% of its diesel from Russia."
Sen said that rationing might need to be introduced to conserve stocks but suggested this would be more likely to affect certain industries rather than the retail sector.
He added: "In Germany, for instance, we have already seen BP and Shell reduce sales of diesel to wholesale customers, effectively."
Piper said: "I guess the only other option is through stockpiles. Each country has their own stockpiles of petroleum products and crude, and the UK has those stockpiles, which could be released."