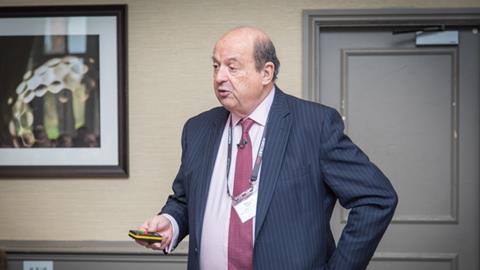 The Government has confirmed that car washes that are part of a petrol station will be able to remain open during the current lockdown in England, after intense lobbying by the PRA and Car Wash Association (CWA).
The PRA and CWA had been spurred into action when the Government published the list of businesses that should close during the lockdown and car washes were included in it.
This prompted PRA and CWA chairman Brian Madderson to write urgently to Alok Sharma, secretary of state for Business, Energy & Industrial Strategy (BEIS), expressing concern that the guidance proposed a blanket ban on all car washes – contrary to the last lockdown during which the majority on forecourts were allowed to operate.
Today Madderson said: "I am immensely pleased to announce that the Government confirmed with us that, in England, 'car washes which are part of a petrol station would be able to remain open as there is no requirement for an 'open business' to close off parts of their business that are 'closed'.
"This major success has come about as a result of intensive lobbying efforts on Government over the past three days by the PRA and CWA. While we are pleased with this outcome, the CWA will continue with its robust lobbying, as Automated Car Washes (ACW) that are not connected to a petrol station have not yet been granted an exemption to remain open. We are working to ensure that these ACWs are not discriminated against in this, and any potential further, lockdown."
These regulations only apply in England, and all car washes have been permitted to remain operational in Wales, Scotland and Northern Ireland.
More information on the restrictions is available at https://www.gov.uk/guidance/new-national-restrictions-from-5-november