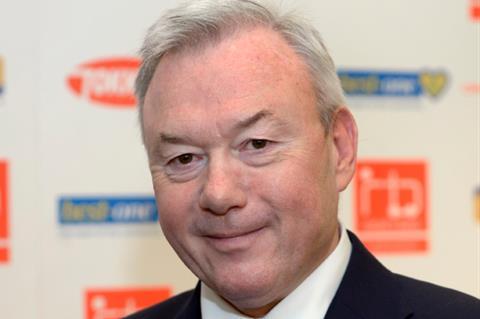 The PRA has backed calls for a cut in VAT rates on fuel to offset rising prices, as the RAC reported new all-time highs.
PRA executive director Gordon Balmer said the price of oil has increased due to concerns over the events in the Ukraine, and added: "We expect the rise in global prices to continue and be reflected in UK pump prices, as is the case all over the world.
"In terms of supply in the UK there is no shortage of fuel at our terminals and refineries, and we do not expect any significant disruption."
He explained that Norway and the United States combined supply the UK with nearly 25 million tonnes of crude oil and liquid natural gas while Russia has been supplying the UK with fewer than 4 million tonnes. However, as Russia is the third largest supplier of crude oil in the world any disruption of supply feeds through into the internationally traded price of oil which is also subject to exchange rate pressure as oil is traded in US dollars.
He added: "Rising fuel prices have put further pressure on margins, and pump price increases are necessary to ensure that forecourt operators can continue serving their communities.
"We have noted calls from some quarters calling on the government to either reduce fuel duty or cut the level of VAT on fuel in an attempt to reduce the burden for consumers. The PRA would support this move to help our customers."
The call from the PRA came as RAC Fuel Watch reported that petrol and diesel had both risen by 4.5ppl during February, the eighth largest monthly rise on record.
A litre of unleaded petrol ended the month at 151.16ppl, up from 146.62ppl at the start, and diesel increased 4.76ppl to finish February at 154.75ppl, a new record high price.
The RAC said the rising pump prices were entirely down to increasing wholesale fuel prices caused by the oil price jumping by $10 in February, ending the month at $103.26, reported that retailers' margins were at normal levels of about 8ppl.
RAC fuel spokesman Simon Williams said: "Motorists are having to endure successive months of rising prices and, sadly, it doesn't look as though February will be the last.
"We know from RAC research that eight in 10 drivers would struggle to get by without their cars and that the pandemic has made access to a car even more important than ever, but the exorbitant cost of filling up may force people to cut down on non-essential journeys to save money.
"The RAC is now calling on the Treasury to look at an emergency, temporary cut in the VAT rate levied on fuel to ease some of the pain drivers are facing and to better protect them from upcoming rises."