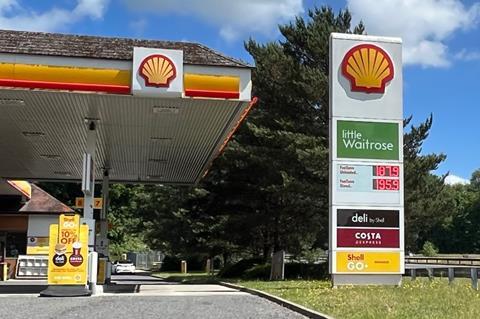 Road fuel prices continued to rise to new record highs on Thursday, but the RAC has said the largest fuel retailers may soon be able to reduce prices to reflect lower wholesale prices.
RAC fuel spokesperson Simon Williams said: "Petrol and diesel prices continued their stratospheric rises on Thursday with the average cost of unleaded reaching 187.51p and diesel 194.17p, making the cost of filling a 55-litre [fuel tank of a] family car £103.13 and £106.79 respectively.
"However, we're hopeful that the scale of the recent increases is at last slowing and we'd expect the largest retailers who buy fuel most frequently to stop the pump price rot and even look at reducing their prices soon to reflect the fact they've been benefiting from lower wholesale costs over the last week."
On Tuesday the RAC announced that average petrol prices had hit new record highs every day for the past month, with the price of a litre rising 21p over the period.
It called on the government to temporarily lower VAT on fuel, and make a further cut in fuel duty, saying the rise in VAT takings since March was now more than cancelling out the fuel duty cut made in the chancellor's spring statement.
So far the government has ruled out cutting VAT, saying higher receipts from fuel price increases will be largely offset by lower receipts from households spending less.