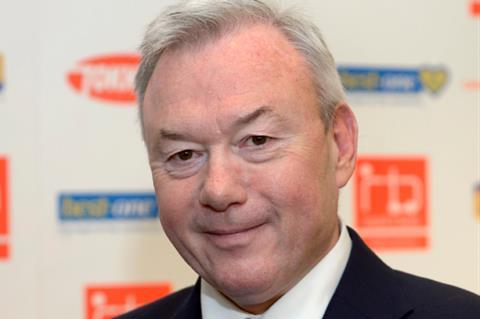 Fuel thefts from forecourts have shot up by nearly two-thirds this year, adding to retailers' costs in a highly volatile market, according to the PRA.
PRA executive director Gordon Balmer told a press briefing that drive-off incidents have increased by 61% so far this year compared with the same period in 2021.
He said the number of thefts were "going through the roof", with 10 incidents a day being reported, and predicted retailers would lose £25m if the current rate of drive-offs continued for the next 12 months.
No means of payment incidents have also increased, reaching an annual cost to the sector of £16m.
"You're looking at nearly £41m in terms of cost to industry of fuel either being stolen through drive-offs or people haven't got the means to pay," Balmer said. "It's a really difficult issue at the moment, and on the increase."
Asked whether retailers were receiving enough support from the police, he replied: "With the pressure on the police over the last few years, many police forces have said: 'It's not a criminal offence, it's a civil offence, so you need to deal with it, and if the actual value of the crime is below £100 then we won't send anyone out to police it.' This has been raised by myself personally with the Home Office."
Ascona Group chief executive Darren Briggs said there had also been a "huge increase" in verbal abuse towards forecourt staff by drivers angered by high prices.
He said: "We're getting reports virtually every week of customers being quite abusive because of what they're seeing at the pole sign … It is tough out there to explain to customers how the market operates."
Petrol prices continued to rise through the week with an average litre costing 191.43p on Thursday June 30, but diesel prices appear to have stabilised after they peaked on Saturday at 199.09ppl and on Thursday they were hovering fractionally below that figure at 199.05ppl.